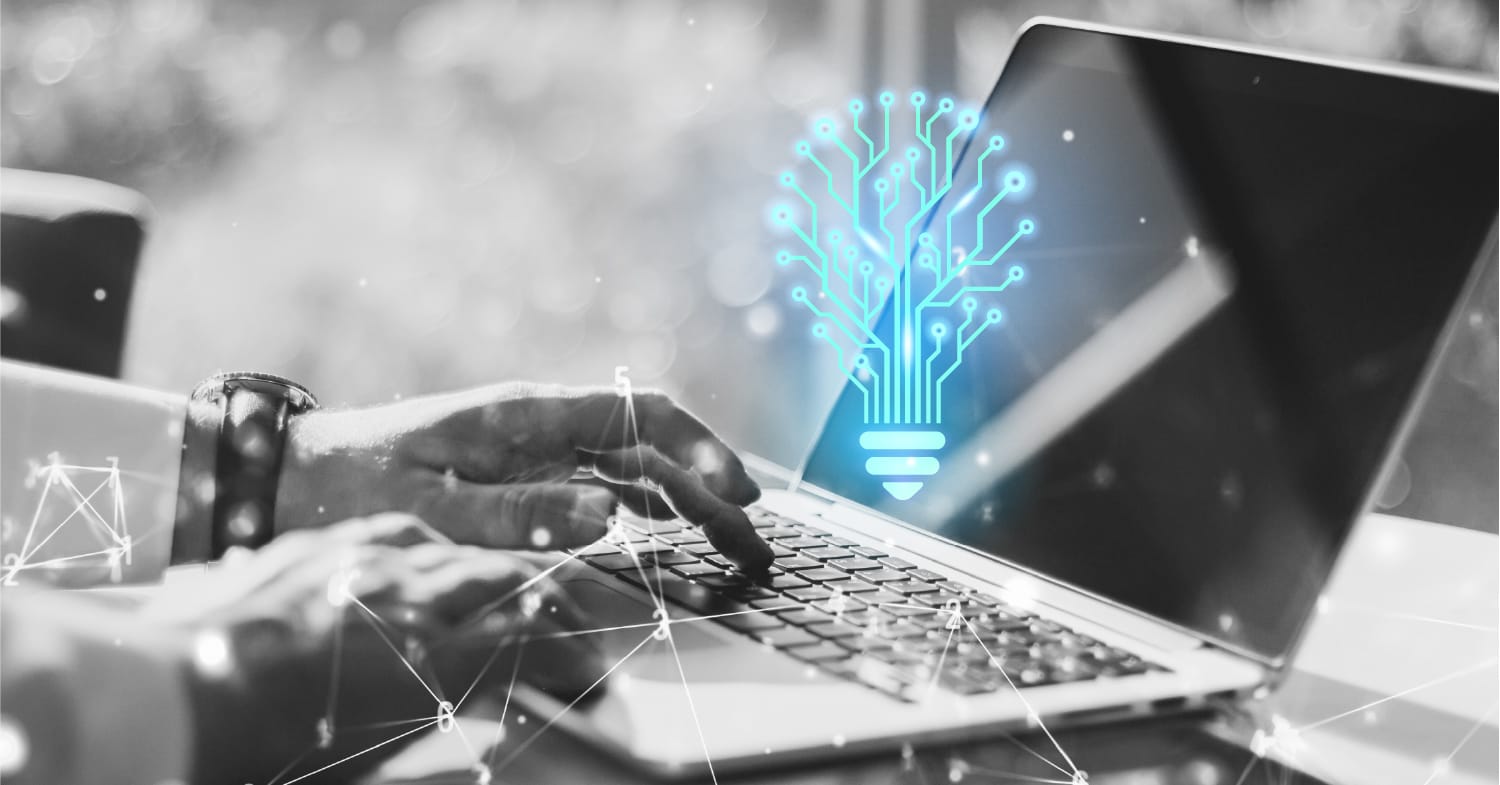 Lots of marketing firms tout their expertise in the cybersecurity market. What are the benefits of partnering with a cybersecurity marketing agency with true depth of experience for your content marketing?
The cybersecurity market is on fire: it's projected to grow from $240.27 billion in 2022 to $345.38 billion by 2026. Over the past ten years, the market has evolved rapidly, with new and disruptive technologies like AI and IoT emerging at the same time as the market has matured and consolidated. All that growth demands a lot of marketing power—and given the intricacies of the cybersecurity industry, specialized expertise is crucial.
Top of the list for every cybersecurity vendor is content marketing: leveraging content in all formats to educate, engage, and convert audiences from strangers to SQLs. In cybersecurity, this content needs to resonate particularly well—here are four key reasons that this requires cybersecurity industry experience:
Between emerging threats, new trends, and compliance and regulation changes, the cybersecurity market moves quickly—and these rapid changes must inform your messaging, marketing, and content strategy to stay relevant.
Understanding the influence and unique challenges of the diverse personas involved in the buying decision is mission-critical in communicating your message effectively. Key personas include C-level executives in security, governance, risk, legal, and compliance, the CEO and the Board of Directors, application developers, DevOps, DevSecOps, business unit owners, and OT architects, to name just a few. Security people are skeptical by nature—it's what makes them so great at their job—and aren't swayed by marketing-speak.
The cybersecurity industry is hyper-competitive for both products and services. For each security category (identity, endpoint, risk management, etc.), there are multiple solutions. Every one of these solutions plays into an end-customer's security strategy and each has its own story to tell.
The cybersecurity industry is full of innovators – new approaches, new solutions, forever breaking new ground. Educating and communicating new concepts and approaches to old problems is often a hurdle.
The bottom line is that differentiation can be elusive in cybersecurity, even more so than in other B2B industries. After all, there is never just one way to solve a security problem hence no one message resonates across the board.
A common scenario we've seen repeated in our network showcases the value of choosing specialized cybersecurity content expertise rather than working with a traditionally experienced content marketing team: A cybersecurity company invests 6+ months (and a significant retainer sum) trying to ramp up an otherwise talented and experienced content marketing agency. The company educates the content team on their offering and unique value proposition and works closely with them on the content calendar and topics—only to have the content consistently miss the mark when it comes to cybersecurity know-how. Understandably, they're often hesitant to try again with a new content marketing team, but often notice the difference immediately when they begin working with strategists and content marketers who have true depth of experience in the cybersecurity space.
Everyone's an Expert. But Are They Really?
When looking for a marketing partner to power your content, cybersecurity companies have a lot of options. Many of these marketing firms have years of experience in writing high-quality, engaging content that really works for their clients. But in cybersecurity specifically, it takes more than a great writer to move the needle: it takes in-depth cybersecurity industry expertise.
Many reputable marketing firms list cybersecurity as one of their specialties. However, it might be only one of many areas of focus. In fact, they may just have one or two cybersecurity clients. To stand apart in the industry, your cybersecurity marketing agency must have experience and hard-earned know-how to understand who you need to talk to within a target company—and tailor your unique story for that specific audience (which invariably can be multiple departments and roles). That depth of knowledge—tying targeting, need sets, industry trends, and solutions together—doesn't come from the standard content marketing practices of keyword searches and cursory research.
Above all, since time is always of the essence, you can't afford to spend excessive time educating the marketing partner on the nuances of the industry. You need a firm that already has the depth so they ramp quickly.
Due Diligence Saves You Time and Trouble
Without a due-diligence discussion, you risk turning your project over to a generalized content marketing firm, which often leads to frustration and inefficiency and may not position you in the best light. The pattern could go like this: Your project is passed to a team or employee with limited experience in your solution area. This team will likely do their research: they'll review your website and your competitors' websites, check with the SEO team, and dig into some statistics. However, given the complexities of the market, you'll still need to spend a lot of upfront time educating the team. Then once materials are delivered, on the back end you have to be very diligent in your review process to be sure the content is valuable and technically accurate. That adds up to a lot of time spent.
The potential result? You end up with cybersecurity SEO "word salad" that won't capture your unique value and position, and in the worst case, can potentially dilute your brand. We've seen this content end up full of marketing "fluff," lacking the security vernacular that resonates and the technical explanation your customers need to make a decision. This can bore or distract your customers and ultimately mean that you get passed over for consideration in the crowded and confusing cybersecurity marketplace.
If your communications don't answer real-life problems, speak to relevant outcomes, differentiate your company from your competitors, combine both business and security terminology with an easy-to-understand style, and position your solution accurately, results will be disappointing.
Why You Need a Partner with Cybersecurity Expertise
So, what are you really missing out on when you hire an agency without significant cybersecurity experience? The right cybersecurity marketing agency will know (or take the time to get to know) your specific solution and market, competitors, and differentiators. They will understand the ecosystem of personas—from C-Level executives in security and business functions to IT and developers to business unit owners—that play a part in your sales lifecycle, and be able to tailor their writing to the exact audience you need to reach. Because of this knowledge, they should bring new and valuable ideas for content, such as discussing the latest threats (and how your company can help), how your solution fits into your customers' usage of control and compliance frameworks, or new angles for thought leadership. And finally, they will be able to give sound advice and recommendations on what to do (and what not to do) from a marketing perspective—they can be a trusted partner and advisor.
One important way to ensure success with your chosen cybersecurity marketing agency is to prioritize a true partnership between your company and your outsourced marketing team. This means that information about solution differentiators, the sales cycle, and the customer base must be very clear and communicated consistently throughout the company—from the product team to sales to leadership. Your marketing partner should ask the right questions to create alignment—and by extension, create the strongest strategy and content.
Finally, the right marketing firm will know what they don't know: They will be comfortable working with your technical staff and leadership for their input and perspective when needed and will know the right questions to ask to get a complete picture of the topic at hand, while bringing valuable insight to the table.
Trust but Verify to Ensure Industry Knowledge
Content is an important part of marketing, but ultimately, it's only one part of a successful marketing strategy—and ideally, the marketing firm you choose to work with should have a comprehensive understanding of the cybersecurity industry. To gauge a marketing firm's cybersecurity knowledge, ask questions that will help you determine their depth of experience in the cybersecurity industry. Some good examples include:
How many cybersecurity companies has your team worked with?
What do you see as the main challenges with marketing a cybersecurity company like ours? What is your philosophy on how to overcome them?
How long has your team been working in the cybersecurity industry? What kinds of roles have they held? Who else have they worked for and in what capacity?
How will you work with technical staff at our company to fully understand and communicate the details of our solution?
Who is in your ecosystem? Who are you connected to? Do you know people in common?
Do you attend cybersecurity trade shows like Black Hat and RSA?
You may also be able to tell a lot about what they know based on the questions they ask YOU. Are they basic or insightful?
Keep in mind that these questions are just a starting point. If you have specific areas you're interested in based on your experience, solution, or work style, don't hesitate to ask. The right marketing partner will either have the right answer or will work to better understand the mutual fit between your companies.
Want to learn more about how to select and evaluate a cybersecurity marketing agency? Read our eBook: A Step-by-Step Guide to Finding the Right Cybersecurity Marketing Partner.
The bottom line? If the marketing firm you are working with—or considering—doesn't talk about the key factors that come together in a successful cybersecurity marketing program, you are missing out: Not just on new opportunities and building your brand, but also on the ability to land and expand into your existing accounts. The best way to set your company up for success is to work with a marketing partner who brings both dedicated cybersecurity knowledge and comprehensive marketing know-how to the table.
From the threat landscape to the competitive landscape, Magnetude's cybersecurity marketing clients rely on us to fully understand the industry – the latest breaches, the analysts' views, and the realities their targets are facing daily. Learn more about our cybersecurity industry expertise.