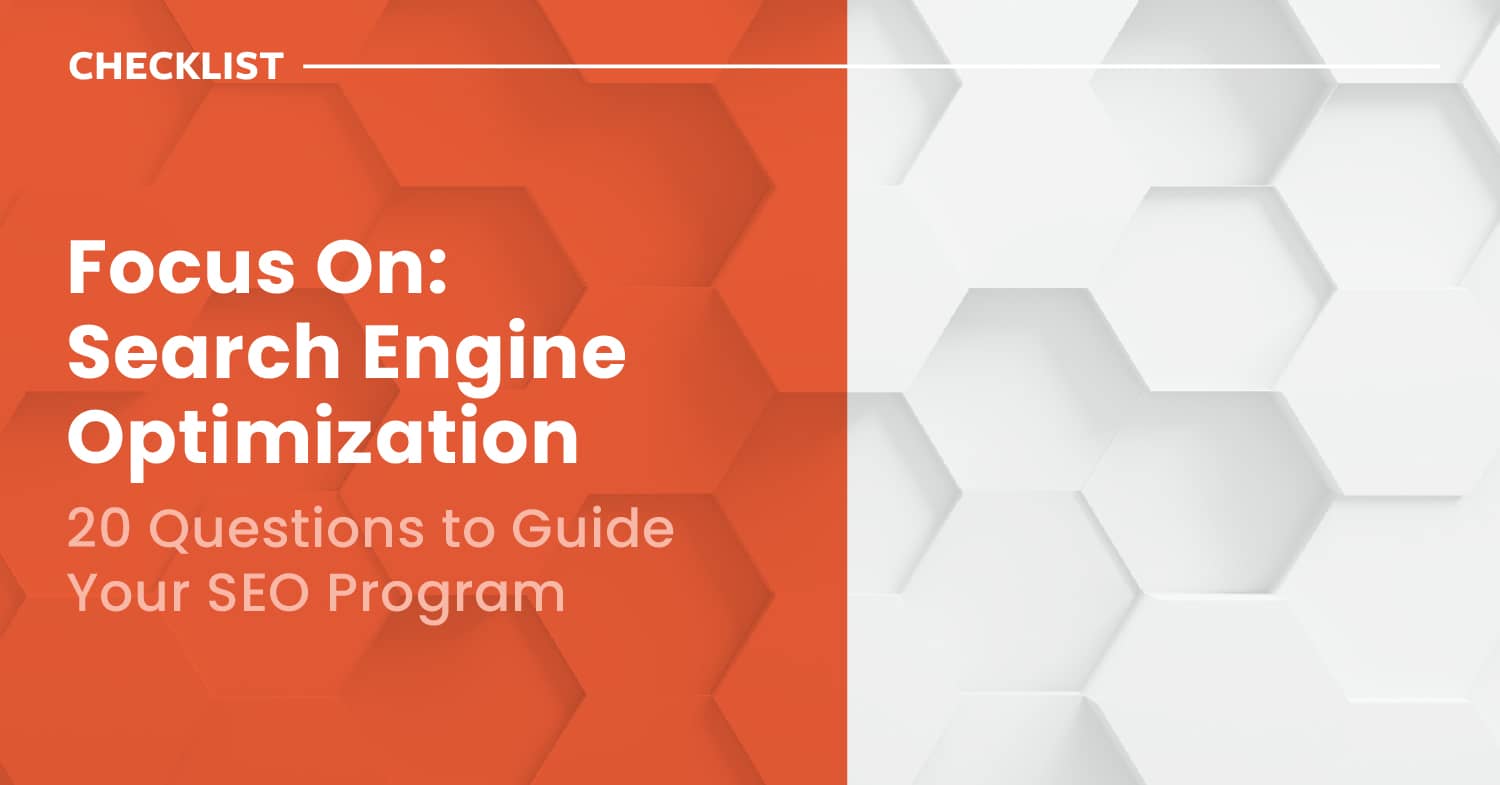 Get us on Page 1 of Google!
But search results are just the tip of the iceberg and it doesn't happen overnight. Search Engine Optimization (SEO) can be overwhelming for even the most seasoned marketer. Because it crosses the lines between marketing, branding, and development, it can drive priorities in all of these areas. It is also one of the most misunderstood disciplines of marketing.
SEO is mission-critical to help your end customers find what they're looking for and driving awareness and traffic to your website.
Before beginning an SEO program, ask yourself these questions to evaluate your current SEO landscape, determine the resources at your disposal, and establish your goals.
Want some assistance with your SEO program? Magnetude offers full service capabilities to help with a holistic SEO program: everything from strategy, research, and analysis to technical implementation to content generation. Contact us for more information.
Click the image to download: