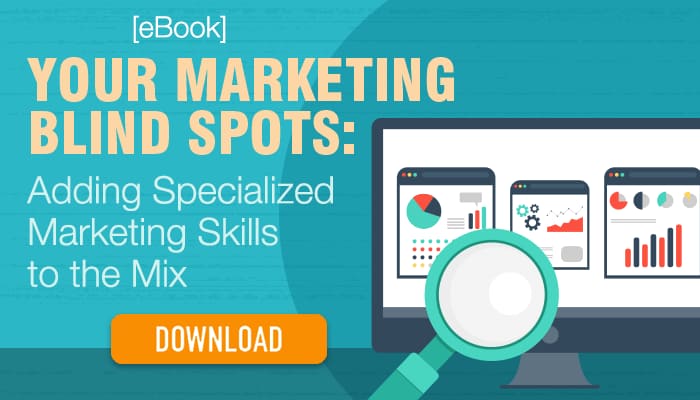 In today's marketing landscape, to be effective, SMBs must have an integrated marketing strategy that spans multiple digital and offline programs.  To do this, many SMBs will leverage outsourced marketing services. While this can seem like a huge undertaking, as SMBs can face limited bandwidth and/or budget for the required specialist function, agencies can offer the expertise and flexibility needed.
In our eBook, Marketing Blindspots, we focus on 3 specialized marketing programs, which often times can be overlooked or pushed to the wayside due to the aforementioned hurdles SMBs encounter, or simple lack of knowledge.
These programs include:
Public Relations
SEO
Digital Advertising
Working with an agency for these specialized functions allows your business the flexibility to work within your budget, ramping up when possible or slowing down if necessary.  Agencies work with your marketing team, complimenting their efforts and vision, bringing in highly proficient marketers for each specialized role, strengthening your overall marketing efforts.
For more insights into where your marketing team could be enhanced, download our eBook, Your Marketing Blind Spots: Adding Specialized Marketing Skills to the Mix.