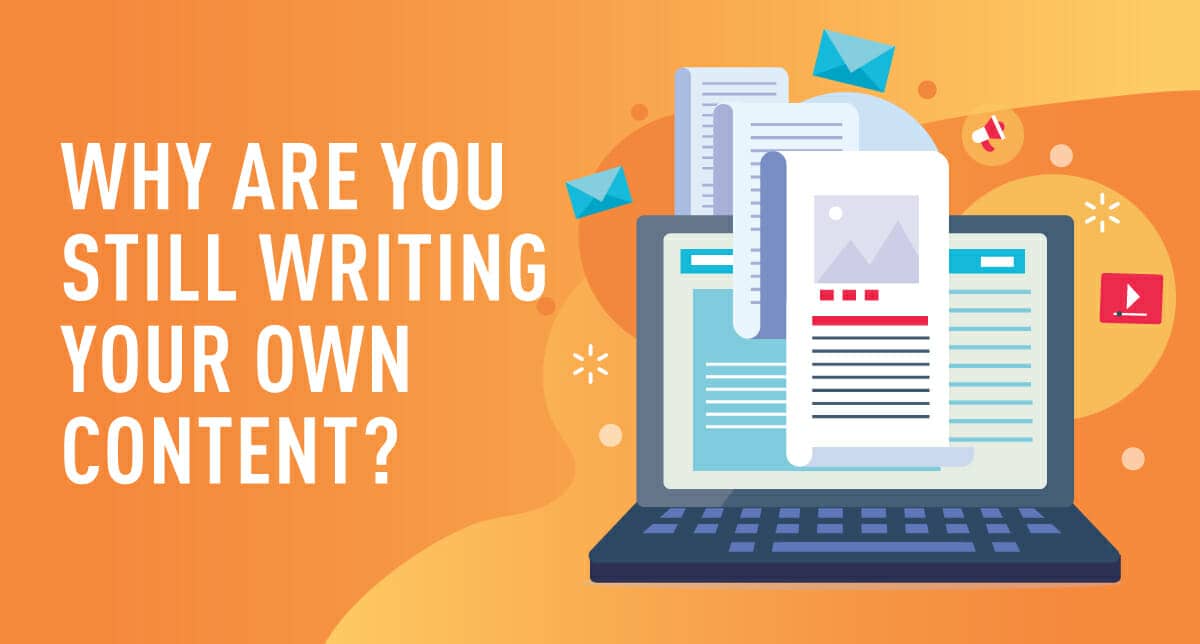 Originally posted on LinkedIn by Kaitlyn Mellor, Director of Business Development & Marketing Consultant at Magnetude Consulting.
—
Content is at the core of all marketing in today's digitally focused world, fueling brand awareness, lead generation, and sales. But it takes time and expertise to write content that adds value.
So why are you still writing your own content? Or…even worse, not writing anything at all? Blasphemy, I tell you.
As a B2B marketer focused on business development, I talk with a lot of business leaders looking to uplevel their marketing to grow their business. Marketing priorities vary from company to company, but there's one problem that comes up nearly every time: content.
Most business leaders tell me they need more content, from website copy to sales materials to blog posts. The trouble is, they don't have the time to write it…and many don't feel confident enough in their messaging or strategy to know what to write.
Content is a critical part of effective marketing, and has been shown over and over again to drive awareness, engagement, and sales. Business leaders often realize this, but they think that to produce great content, they have to do it all themselves.
As a long-time B2B content writer and huge proponent of outsourcing for maximum expertise and efficiency, I'm here to persuade you to consider another option.
Here are 3 reasons why you should be outsourcing your content…
For more about the critical importance of content, watch our webinar recording: You Can't Market Without Content
1.  You'll Save Time (and Remain the Thought Leader)
One of the most frequent content concerns we hear from business leaders is: "If I don't write it myself, it won't be authentic." Content is very personal, and it's normal to have some initial apprehension when working with an outsourced writing team.
You hear a lot of horror stories about content farms that churn out articles with no regard for your brand or voice. Companies are right to pause when considering outsourcing content to a place like this. Writing content for the sake of content is baloney—it will not sound like you and it will not help your business.
But there's a better way.
Great writing teams know how personal content is, and the right team will put in the effort to make it feel like you wrote it—from the "meat" of the article down to the tone of voice.
Here's what you can expect from experienced, professional writing teams:
They work closely with you to understand your audience's needs and generate content based on company goals—whether that's "help me fill the funnel," or "I'm looking to get acquired," or "I want to penetrate a new market," or something else.
They become part of your team, which means learning everything there is to know about your company, customers, and industry. The content feels authentic because it is.
They capture the voice of your brand or leadership—and often bring this voice to life more consistently.
They get so ingrained in your business, they start to think on your behalf, bringing new ideas to the table and staying one step ahead.
Don't worry about losing your unique perspective on an issue, either. Great content writers have perfected the "brain dump" interview: take 15-30 minutes to tell the writer what's on your mind, then exit stage left while the writer crafts your opinions into thought leadership.
At the end of the day, it's your own knowledge, opinion, and voice. You're still the thought leader behind the content, and you save yourself a ton of time.
2.  You Harness Subject Matter Expertise (Yours and Theirs)
When was the last time you met an executive or business owner who had deep technical knowledge, business landscape expertise, great writing skills, SEO familiarity—oh, and several spare hours a week to write quality content consistently?
In-house experts who know your company and industry intimately are critical assets in content creation, but it's difficult to rely on them alone to generate content. They have a day job, and they usually don't know how to write content so it's most valuable to the business.
Enter: the outsourced writing team.
The content marketing world is broad and writers often specialize in areas they are passionate and knowledgeable about. No matter your industry, you can find great writing talent with the depth of knowledge necessary to create valuable, authentic content.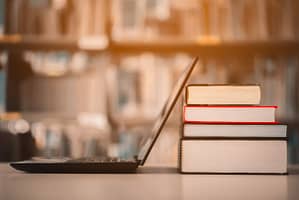 For example, we have writers on our team who specialize in cybersecurity, tech, healthcare, HR, construction, manufacturing, and other industries. Not only do these writers bring experience in these industries, they're also experts in, well, writing.
This may seem obvious but remember that writing for marketing purposes requires more than just excellent grammar.
A great content writer will come to the table with many critical qualities:
Top-tier writing, editing, and professional research skills
Ability to produce readable, digestible content with the business need front-and-center
Knowledge of current best practices in search engine optimization (SEO)
Experience with the styles and strategies that work best for different pieces of content (blogs, press releases, white papers, infographics, eBooks, social posts, emails, etc.)
Top-tier content writers are living in the writing world—AND in your industry. Their varied background, work on related projects, and intimate familiarity with your audience can be a real asset to your marketing strategy.
3.  Your Content Will Be Written for Your Audience
What you're writing is important, but it's also critical to consider who you're writing for.
Expert outsourced writing teams have a deep understanding of your audience and create content that speaks to their pain points.
One example we run into frequently is companies requiring their technical teams to write content for their C-Suite buyers. This is almost always a non-starter. If your content is so deeply technical that your buyers can't understand it, it will not resonate.
In this situation, an outsourced content writing team can translate the technical nitty-gritty into language focused on the business case for your offering. They know how to write to get the attention of executive leadership.
A content writer can help you address concerns like:
What does my target audience actually want to read?
In what format do my prospective buyers consume information?
What information do my readers need to move closer to a purchase decision?
Content teams that have experience writing with the buyer in mind are your best choice, providing much needed outside input while still remaining in touch with your business.
The Bottom Line
In this digitally-focused era, content is the crux of any marketing program, allowing organizations to share useful information and position themselves as thought leaders. And it works—costing 62% less than more traditional marketing and generating 3X the leads.
If you still think you need to write your content yourself, you're not alone: while half of B2B marketers outsource some of their content, many haven't yet realized how much time they can save—and how many opportunities they can generate—by outsourcing it.
While it can be a shift in process, the bottom line is that getting outside help with your content isn't a risk when you choose the right team.
Outsourcing also doesn't have to be all or nothing: if your team does have the time and skill to write content, you can bolster your capabilities by involving an outsourced writing team to help guide topics, edit and optimize content, or repurpose existing content for new use.
In my experience, the best way to ensure content marketing success is to involve the experts. I've seen brilliant, but undiscovered executives become thought leaders because of the writing we've done for them, and significant amounts of business grown on the back of the content they created.
Want to hear a secret?
In an effort to prove my point (and save myself some time), I outsourced this piece of content to one of the writers on my team.
Mic drop, I know.
I am deeply passionate about this topic and I live it every single day in my work. The thing is…I knew that I could relay my opinion authentically on the matter without having to type every word myself. Thanks to my awesome team, it came out every bit as personal and compelling as I hoped, and I was able to devote my time to other projects.
So, what do you say—ready to leverage content to grow your business? Let's talk.
—
For some helpful hints on optimizing your content marketing for better performance, check out our blog post: 5 Ways to Increase the ROI of Your B2B Content Marketing.
If you're ready to learn how outsourcing content creation (and/or other areas of your marketing strategy) can help grow your business, we'd love to hear from you!