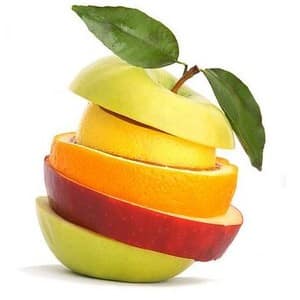 Whether you are just starting your business plan, piloting your technology during beta, ramping up to launch, or expanding your market opportunities, having a thoroughly vetted market segmentation strategy is critical considering the amplified effect it will have on every other facet of your marketing program. Horizontal messaging and programming often leads to diluted results.
Technology companies often get starry eyed when faced with segmentation choices. Why should we settle for a smaller target when our technology is perfect for everyone? This often leads to overstatement of the revenue opportunity, with little thought as to the company's capacity to actually capture the business. For earlier stage companies, with severe financial constraints for marketing, the smartest choice may be to walk before you run. Developing your strategy before designing your marketing roadmap can be helped by researching and thinking through a few of the following critical areas.
Is Your Technology/Solution Disruptive or Evolutionary?
Truly disruptive technologies (meaning it's a whole new way of business or a new concept/approach) may require a very high level of education to cultivate and nurture your audience. Change comes hard for some customers and industries, even those who embrace innovation. Do your homework to understand where your technology lies – do prospects instantly understand the benefits or do they need to be convinced?
Education means marketing and educational marketing sets a foundation for future business, but is often not a rapid demand-generating activity. It must be taken into consideration for the sales cycle – How much time will this add in your equation of 'Time-to-Revenue'? On the other hand, evolutionary change, where the technology represents a step forward in transforming an existing solution, requires a much smaller leap-of-faith for organizations and is easier to explain, sell and close.
Understand the Competitive Landscape: Head-on or End-run?
Competitive analysis should go beyond product/service level SWOT (strengths, weaknesses, opportunities and threats) and include the competitor's segmentation strategy, presence, messaging and programming. Are there clear market share leaders and what will it take to steal share away from them? How entrenched are they? Are you trying to steal share or create expansion? This greatly informs the way you target, message, and engage prospects. There may be vertical segments that are emerging (and the competitors are ignoring), driving the strategy to 'own' a vertical that has not gotten attention from the competitors. Maybe it's a smaller opportunity, but if it's growing it's great to ride the curve.
Investigate the Industry Climate: Cold or Hot?
What verticals are making investments in your technology segment? Is your target vertical growing or contracting? Study the five year trends, looking for current research or surveys among your targets that indicate where they are on the adoption curve. Although penetration is not precluded in mature markets, they tend to be the most crowded and have much larger players (with deeper marketing pocketbooks).
Do you Have a Bird in the Hand? Early Wins, Partnerships or Industry Contacts
If you can, build off of and expand around existing customers. You will already have a deep understanding of what motivates them, their industry nuances and (hopefully) case studies or testimonials. For early stage companies, market penetration can be difficult if prospects view the solution as unproven in the 'real world', translating to risk for them. Likewise, build and expand your network among considered segments to deepen your understanding of how to reach your audience, position your solution and understand their pain points.
For marketing purposes, early partnerships or alliances with suitable companies can help to expand both understanding of segments and enable a broader reach if you can pool resources and efforts around marketing programs and prospects.
Micro-Segment if You Can
After clearly identifying industries/segments on a macro level, see if you can drill down to refine micro-segments. For example, look at company size, business vs. technical audience, specializations within industrial classifications, demographics, and geographical location. Try to zero in on the absolute best slice of the market for your solution. Even it that appears to be small. Targeted, focused marketing to a smaller segment that results in more closed sales can ultimately be more lucrative than generic marketing to a large segment with an extremely long sales cycle and slow close rate.
On Your Way to Success!
Going through a rigorous and numbers-driven, exhaustively researched segmentation exercise is the first essential building block for designing marketing programs and communications that drive optimized results for brand awareness, lead generation, revenue and ROI. All of your messaging, positioning, communications (including your communication vehicles) should be based on a carefully honed segmentation strategy. Up your odds of success – segment!