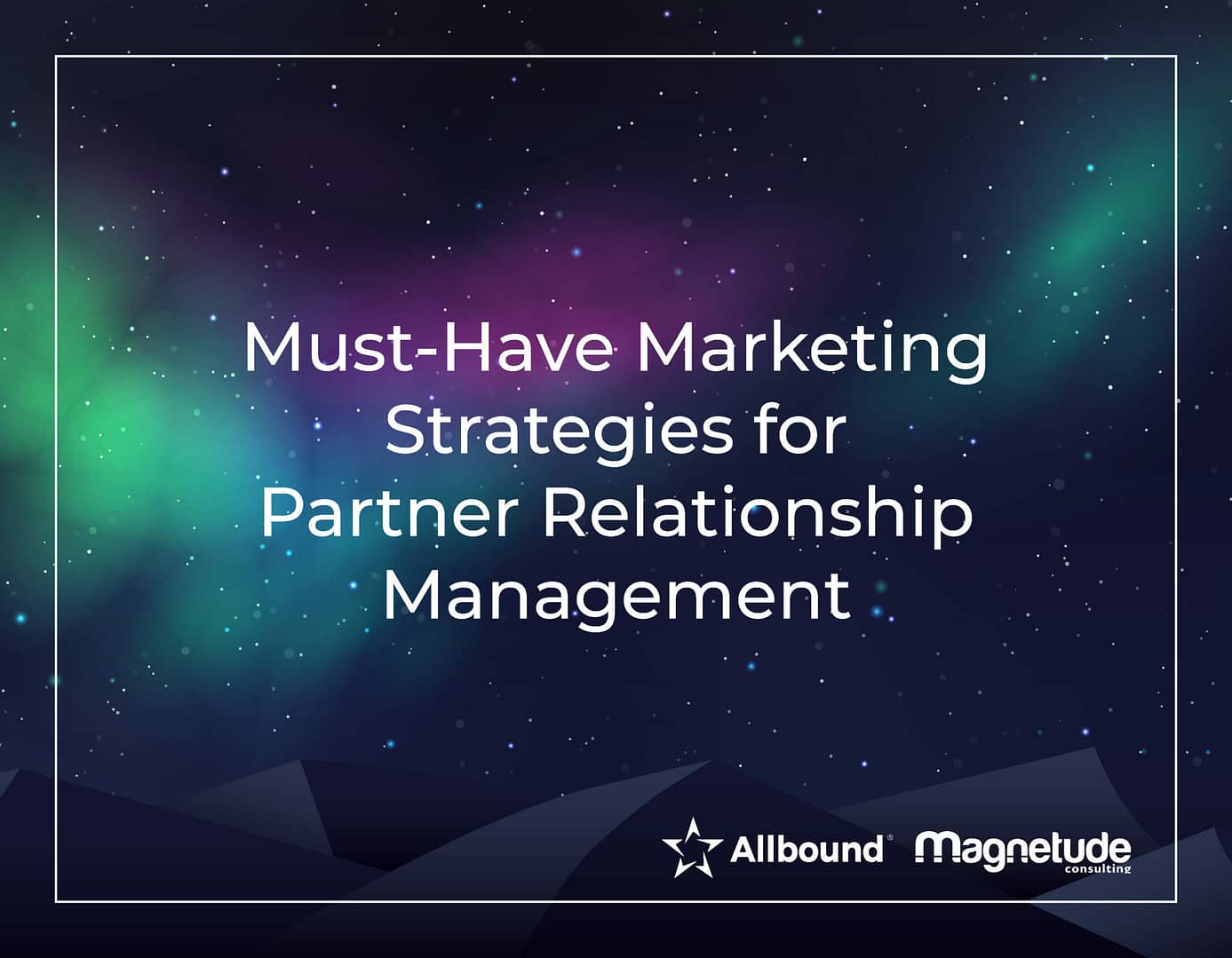 Channel Marketing Strategies to Drive Your Partner Program to Success
Partner programs are a great way for many B2B firms to drive sales and meet growth goals. But building a successful channel partner program is a lot easier said than done, especially as the business and marketing landscape continues to evolve.
Effective marketing is the key to keeping your channel partners happy and engaged and empowering them to sell more of your offering. So where do you start?
We partnered with Allbound to create a guide to answer questions like:
How do you build an effective channel marketing strategy?
What content do you need to enable your partners to sell?
How do you stay top-of-mind with partners?
Which tactics from past partnership programs need to be revisited in the current market?
Just fill out the form on the right to download the eBook!