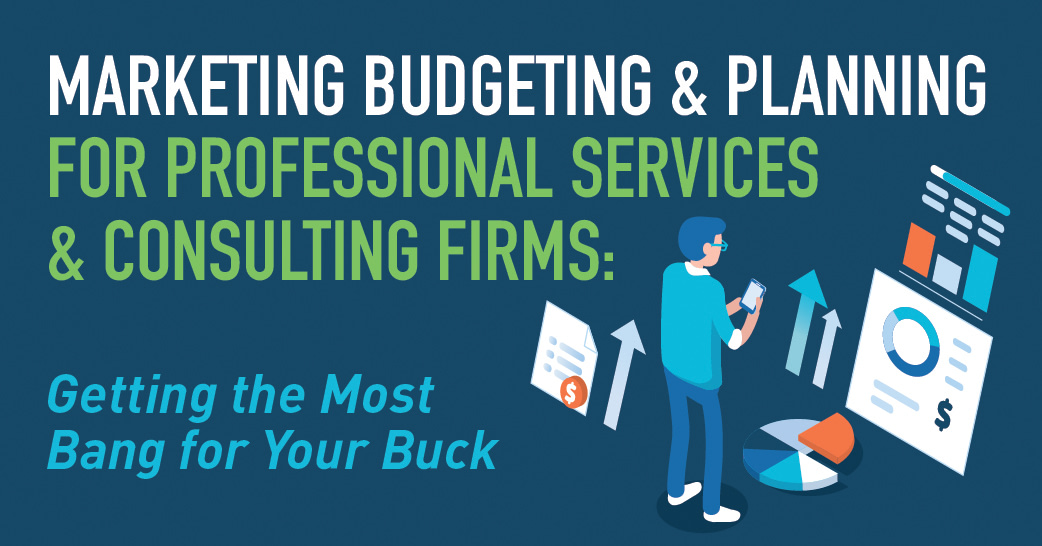 The All-Inclusive Guide on How to Prepare for New Investments
If you're wondering how much to spend on marketing and where you will get the most bang for your buck, this eBook is for you.
In professional services, especially in highly competitive tech sectors, if you don't invest in the right growth strategies and marketing programs, you are limiting your growth—potentially without even realizing it.
The question of how you can get the most bang for your marketing buck is a tough one. In this eBook, we'll show you how to develop an effective plan for your B2B services firm, answering these key questions:
How big should our marketing budget be and what factors should contribute to this decision?
How should the size of our available budget impact the types of marketing investments we make?
How should we allocate our marketing budget across different activities and programs?
How can we measure the impact of our B2B marketing strategy post-investment?
Each of these questions are addressed with decades of B2B marketing and professional services expertise and today's best practices in mind.
A well-planned marketing budget can set you up for success all year and beyond. Learn how to plan for new investments to support your professional services firm's growth plans.