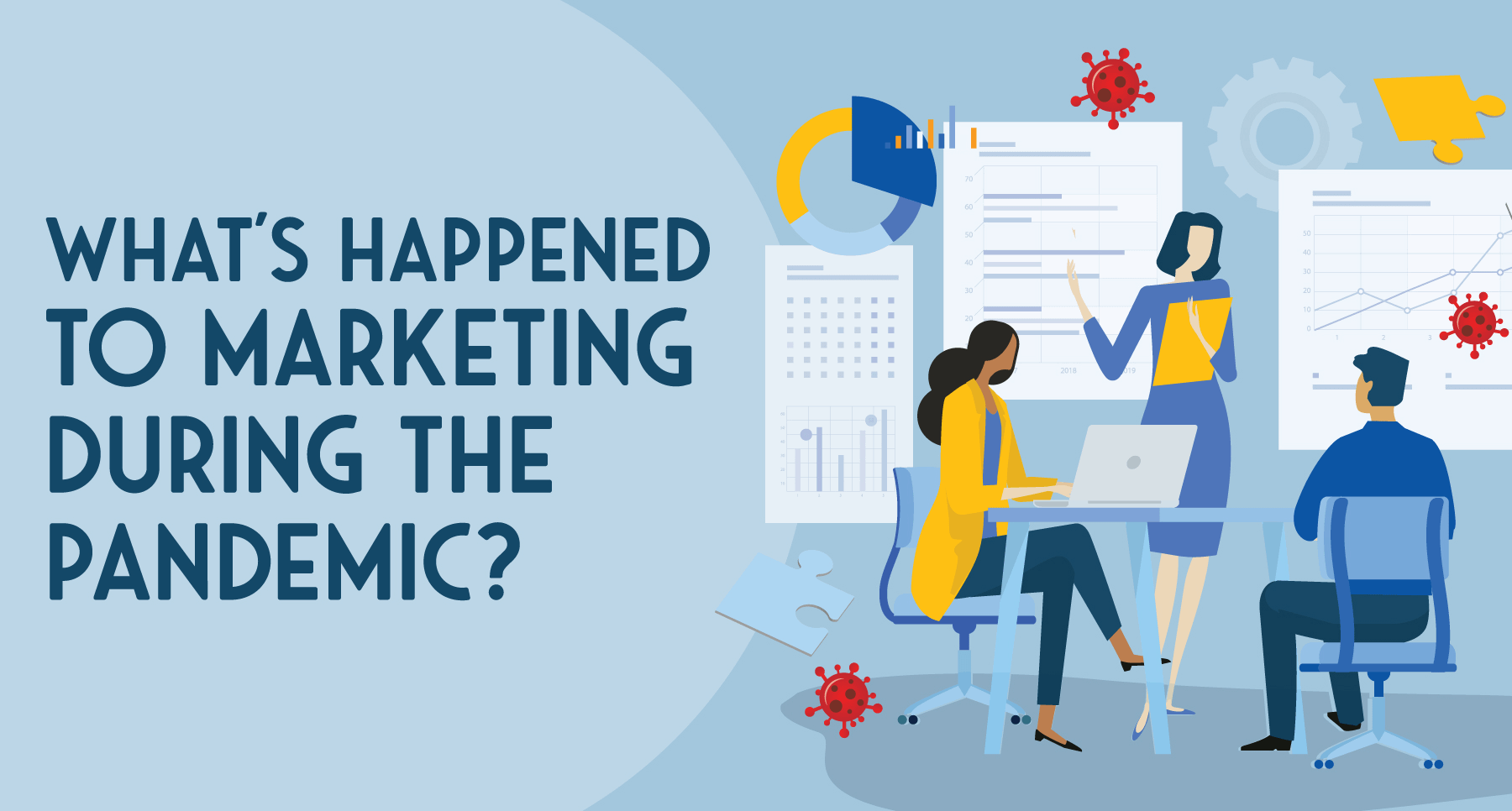 Originally posted on LinkedIn by Kaitlyn Mellor, Director of Business Development & Marketing Consultant at Magnetude Consulting.
When COVID-19 first hit, like so many of us, I braced for impact.
The nasty words, "Marketing is always the first to go" played on repeat in my head. I work for a B2B marketing firm, so I was grappling with the very real risk of clients stalling or cutting our services entirely. It felt like my professional world could bottom out at any moment.
But surprisingly, so far, the impact hasn't come. Well…it has, just not in the way I expected.
Since March, we've received more qualified inbound leads than ever before.
In many cases, our typical sales cycle has been cut in half and companies want to get started immediately.
We've had one of our best quarters yet, signing several new (and great-fit) clients.
Despite the stress, the juggling of priorities and caregiving, and the heart-wrenching decisions I've made as result of COVID-19, I feel very fortunate, and frankly, a little guilty to be in this position right now. I'm sharing this because, in my experience, this pandemic has forced people to think differently about marketing and that's worth talking about.
So, what gives? Why are we seeing such different patterns than usual?
Here are five reasons why our clients are relying more heavily on us as their marketing partner right now:
1.) Their business sells something related to COVID-19 or they have an opportunity to respond to this market's changing needs – Many companies have a product or service related to COVID-19 and they need to market it quickly or miss the window of opportunity. This is happening not only in healthcare, as you'd expect, but in so many other industries as well—tech, cybersecurity, manufacturing, consulting/services, and construction to name a few in our client base. Pivoting their offerings quickly has caused many companies to rework their go-to-market strategy and invest in marketing where they may never have had to before.
So why the need for a marketing firm? The ability to move quickly and with the full spectrum of marketing capabilities is important to businesses right now. They want a marketing partner who can answer every question they have, like "How can we reach new market segments—and quickly?" and "How does this new service offering change our overall messaging?" They need someone to create and execute a comprehensive plan to bring their product or service to market the right way—and often with limited resources.
For example, when the pandemic hit, one of our cybersecurity clients shifted quickly to promote their services that protect remote work environments. I'm happy to say they've never been busier.
2.) They need help reprioritizing their marketing plans – Pre-COVID marketing plans and budgets went out the window the first few weeks of the pandemic. Good-bye! Marketers everywhere went into their war rooms with 2020 plans and emerged with red-lined versions, full of question marks about whether their plan was going to succeed in this new environment. (Kudos to my fellow marketers at Magnetude and elsewhere for the pivoting you've done—your creativity and scrappiness has been inspiring to see.)
So why the need for a marketing firm? Oftentimes, in-house teams specialize in certain areas of marketing, which means other areas of marketing don't get the attention they deserve. When the pandemic hit, it became critical to look at marketing strategies holistically, especially because certain specialties, like in-person event marketing, for example, were no longer an option. The focus quickly shifted to replenishing pipelines, brushing up on digital marketing acumen, and understanding shifts in the market, like trends, changing keywords, and buyers' appetite for solutions—hard to do when your sample size is just your own company vs. that of an agency where trends play out across an entire client base.
3.) Their pipeline is dry – Sales needs leads and the traditional ways of getting them for many companies—speaking at or attending events, grabbing coffee with their network, or playing golf, for example—are not viable options. Marketing to the rescue!
So many companies have turned to new ways of marketing, like digital events, paid advertising, and content marketing in these tough times to fill the funnel. For one client, we spun up a webinar in two weeks and received 306 registrations, 166 attendees, and 32 questions submitted in advance. Needless to say, the sales team was thrilled.
So why the need for a marketing firm? Companies are leaning on marketing firms to generate qualified leads quickly. Clients are making it clear they're looking for agencies that have a deep understanding of their sector to skip the ramp-up time. Right now, companies have little extra time to deal with a learning curve—they need a marketing firm that can hit the ground running, which essentially means that their chosen partner must have have the process and mindset to not only ramp up quickly, but also accelerate execution.
Two of our clients recently signed on with new channel partners or expanded efforts with existing ones to achieve greater reach…fast. As a result, one company's CRO shared:
"This work helped make Q2 our strongest pipeline yet." 
4.) Their marketing team was reduced, but the tasks were not – Some companies weren't able to keep all their staff once the economics of the pandemic became clear. As team members were furloughed or laid off, those remaining were being asked to work harder than ever, with fewer resources.
So why the need for a marketing firm? These companies are turning to their marketing firm to fill in the resource gaps.
5.) They've got the time and they're investing it in marketing – Business has slowed for some companies and they've got unplanned extra capacity. That new website they've been putting off for years? For companies that can afford it or can't afford not to, now's the perfect time to tackle it to be ready for the rebound. I did not see that coming.
We've also had a lot of interest in our branding and messaging services. We anticipated most companies would want to focus on building pipeline to fill the revenue gap brought on by COVID-19, and while many do, more are focused on crafting the right message to differentiate.
So why the need for a marketing firm? Many companies we work with have small or no in-house marketing teams. They need a marketing firm because they need the expertise and value that a full team can bring (vs. one or two FT hires). Branding and messaging projects, in particular, are often more successful with outside support because of objectivity and the benefit of a proven process.
This pandemic is forcing executives of small and medium-sized companies to rely on marketing for growth in ways many never had to before. Marketers are the shepherds bringing new service offerings to life, keeping growth targets afloat, filling the funnel together with sales, and more.
 That's one silver lining in the midst of this pandemic, and for that, I'm grateful.
Tell me—how has marketing changed at your company in recent months?
—
For more on the oh-so-critical role marketing can play, check out this Forbes article written by my colleague, Natalie Nathanson: 8 Ways Marketing Should Be Supporting Your Business Strategy.
If you just need some inspiration for tactical ideas to shift your sales and marketing campaigns, check this out: Pivoting Sales & Marketing in a Pandemic: 11 Clever Ways to Connect Better in Uncertain Times.