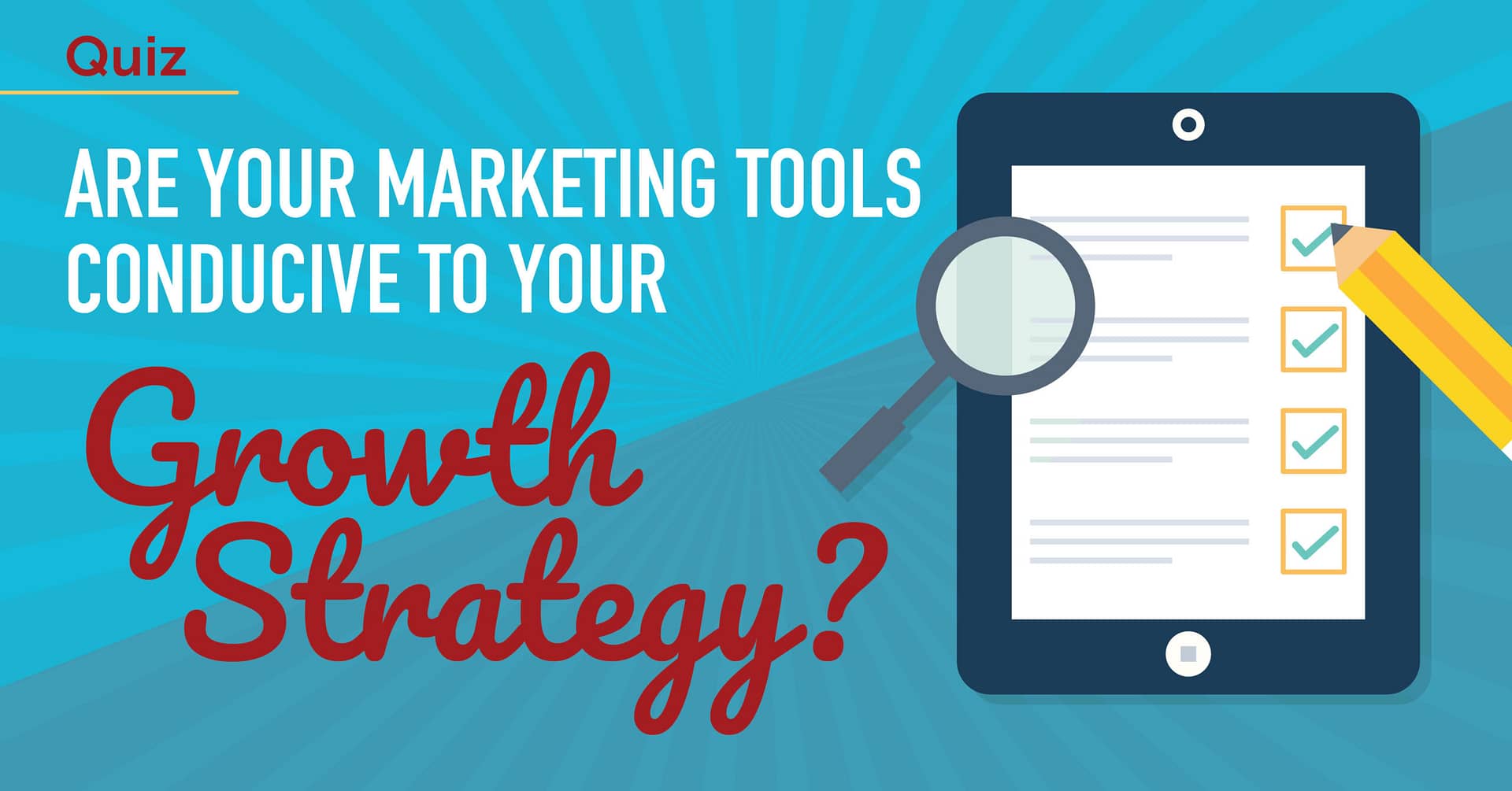 With an ever-expanding array of marketing tactics available, companies' marketing tactics are becoming increasingly varied. While there's no question we're living in the digital age, plenty of entrepreneurial leaders are still running a range of business functions without fully benefitting from the digital capability that's available. Marketing in particular is an area where SMBs have underinvested in technology that can support growth strategies and tactics.
When it comes to marketing, most smaller B2B companies are already leveraging simple tools like email marketing platforms and social media schedulers to boost brand awareness and conduct basic lead generation efforts. However, many firms who could get significant value from more integrated digital marketing solutions still haven't taken the plunge.
While marketers have an easier time assessing how well their tools support their needs, CEOs, COOs, Heads of Sales and other non-marketers responsible for growth can face challenges determining what value they'll derive out of new marketing & sales technology investments, since they are less familiar with the platforms.
To help determine if your current tools can support your growth objectives, follow the quiz below and select the answers below that most closely apply.
1. Are you able to easily segment and tailor your communications by audience type?
Segmentation enables marketers to easily create subset lists of contacts for mailing. Segmentation can be based on innumerable properties, but is frequently profile-based (e.g. client vs prospect, executive versus technical role) or behaviorally based (e.g. whether a contact recently visited your website, clicked on a previous email, etc.).
A: Yes, easily
B: Yes, but it's a manual process
C: No
2. Is your CRM integrated with your website and marketing tools?
When your CRM, website and email marketing tools are integrated, your contacts' information will automatically populate and update whenever they take action. This provides visibility and actionable intelligence for smarter sales follow up and the ability for more personalized and impactful marketing.
A: Yes
B: Not fully integrated
C: No integration / we don't have or use all of these tools yet
3. How effectively can your firm launch a behaviorally-triggered campaign across multiple marketing channels?
Do you have the ability to fulfill a sophisticated cadence of emails or social posts, designed to feel personalized and relevant to each of your contacts based on prior interaction with your company?
A: Yes, we can easily launch and manage these types of efforts
B: Not sure
C: That would be impossible or very labor intensive, given our current infrastructure
4. Does your sales lead or team have easy access to information on a client or prospect's digital behaviors?
With most marketing automation platforms, companies can surface information and send alerts to Sales based on a prospect's engagement with campaigns, interaction on social media and intelligence on who's viewing what on the company website, enabling them to strike while the iron is hot.
A. Yes, my sales leads are armed with this information
B. We pull this information for Sales manually on an as-needed basis
C. No, we don't surface much of this information to our sales team
5. Do you have the ability to easily and continually learn from and optimize your campaigns?
Certain marketing tools enable marketers to test everything from which subject line resonates best with your audience to which types of calls-to-action buttons drive more clicks. Armed with this data, firms can continually glean valuable insights that improve results to maximize campaign ROI.
A: Yes, we have the ability to easily A/B test
B: I believe we do some of this manually
C: We do not have the infrastructure to efficiently test or optimize our campaigns at this time.
6. Have you looked at the true cost of time invested in manual marketing processes that technology could support or alleviate?
While software is an investment, so is manual labor. If it takes 20 hours to manage a campaign that could be managed in 5 with more advanced software, the cost of the software investment might be justified multiple times over.
A: We've already gone through this analysis and optimized accordingly
B: I occasionally worry about my team spending too much time to complete tasks and fear that this is not scalable.
C: I realize that we could significantly optimize our efforts with the right investments in technology and processes.
Analyzing Your Results
Take a moment to review your answers. If you've answered mostly A's, it appears that your marketing tool kit is meeting your company's current needs. While it's fantastic to have the functionality to execute your company's marketing campaigns, it is also important to ensure you're utilizing your platform to its fullest potential, maximizing your ROI. It's also paramount to align your digital marketing tasks and campaigns very closely to your company growth strategy. If you're looking for strategic marketing assistance or a free consultation about your current marketing efforts, contact us.
If you've answered mostly B's or C's, your company may have outgrown its current marketing platform. Fortunately, there are many affordable, user-friendly, and sophisticated platforms that can take your marketing where it needs to go, Hubspot being one of our favorites. For a brief overview of the Hubspot platform, view this video.
As a Gold-certified Hubspot partner, we'd be happy to discuss whether Hubspot or another marketing platform may be a good fit for your marketing needs; contact us today so that we can review your marketing strategy and platforms together.