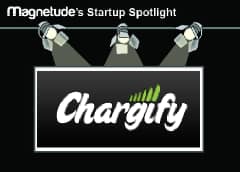 Innovating Billing Life Cycles
Today's startup spotlight is with co-founder of Chargify, Lance Walley.  Chargify helps businesses manage their recurring billing customer lifecycles.
Tell me a bit about your professional background and how you came to work at Chargify?
My friends and I co-founded a company called Engine Yard back in 2006, which grew out of a consulting company.  It exploded, starting with just a few of us and expanding to 85 employees in the first year.  The company outgrew me and I replaced myself as CEO in 2009. After I left Engine Yard, I found Chargify, which grew out of an existing company called Grasshopper. I saw what they were doing with Grasshopper and was really impressed.  I thought there was a lot of potential with this spin-off company, so I signed on to help run the startup.
Can you describe the value that Chargify brings to the market?
When I left Engine Yard, I thought about the pain points that our customers were experiencing.  One pain was around the whole life cycle of a recurring revenue business. It can be a challenge for businesses to handle billing their customers every month, emailing them when things fail, managing coupon and discount codes, sending statements out, interfacing with an affiliate management system, etc..  There are all these aspects to business management that pile up around recurring billing, and that's the problem that Chargify solves.
What has been your process for acquiring customers?
We've used a variety of strategies to acquire customers.  In the early days, our focus was on targeting developers, but we since have expanded to small businesses.  In the past, we've sponsored events that target our market. We've also had a lot of success through forming partnerships.  We've had companies integrate with us, and we gain customers through these integrations.
What have been some of your greatest challenges since starting Chargify? Have you learned any interesting lessons along the way?
One example that always comes to mind is pricing. When I joined Chargify, the product was priced much too cheaply. We quickly realized we were losing money at this price point.  The first time we raised prices, we didn't prepare our customers.  We didn't communicate the price increase well enough and with enough advance warning, and that created a lot of friction with our clients. The second time we raised prices, I wrote a blog post 6 or 7 months in advance and directly contacted over 100 merchants to let them know about the price increase.  Even though our second price increase was a 30% increase, we had a much smoother transition because we were open with our customers from the beginning.
Have you received any private equity through angels or VCs?
The only outside funding we accepted was from Mark Cuban, the owner of the Dallas Mavericks.  I had gone motorcycling with a friend of mine from Dallas during the summer of 2011.  I mentioned that I was looking to raise a little money for Chargify, and he recommended I email Cuban.  I emailed him with the idea, and we struck up a deal over email in only a few hours.  He has been very helpful to us, getting us over the hump and weighing in on significant changes we want to make within the company, such as raising prices to get profitable.
If you had one piece of advice to give a new startup founder or entrepreneurial enthusiast, what would it be? 
Find a niche market that you can easily define instead of trying to boil the ocean, and make sure your target market can afford for your product. Our happiest merchants seem to be the ones with a B2B or B2P offering for which they can charge at least $50/mo and preferably more. Think of how many customers you'll need to pay for 1 developer or for customer acquisition. $50 or $100 or $200 is so much better than $5 or $10 when you think in terms of payroll costs, which tend to be the largest cost of most businesses.
Magnetude Consulting gives you a closer look into the startup community.  We interview tech startups and other entrepreneurial leaders to bring you their stories, as well as insights into marketing techniques that have helped them along the way.
If you're interested in being interviewed for the Magnetude Startup Spotlight or you would like to learn more about our marketing services for startups, please contact us today!