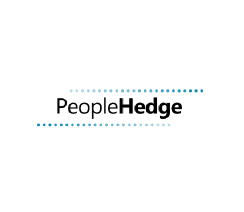 Magnetude Consulting gives you a closer look into the Greater Boston startup community.  We interview tech startups and other entrepreneurial leaders to bring you their stories, as well as insights into marketing techniques that have helped them along the way. 
Today's interview is with the one of the founders of PeopleHedge, Damon Magnuski. PeopleHedge was created to help small businesses expand into global markets without worrying about the risk of loss from exchanging foreign currency.
Tell me a little bit about your background related to startups?
PeopleHedge is my first formal startup, but I'm not new to entrepreneurship.  Out of college I tried to build my own biodiesel plant.  I built the reactor and produced biodiesel, but realized it cost too much to scale!  My family also owns a factory, and I've spent time working with them and helping them modernize a bit.
How did the idea originate for PeopleHedge?
Because I worked in the options business,  a family member asked if it was possible to lock-in today's exchange rate but keep a future rate if it got better.  That product exists, but  I wasn't able to  help her  based on the current systems in place.  I started to think that this could also be a problem for businesses  that deal with imports and exports and quickly realized that it is.
Before I started PeopleHedge, I repaired nuclear reactors worldwide. That's when I saw a lot of the problems surrounding companies facing currency risk. They weren't taking care of the problem and were paying a penalty for it.  I started to think that there could be a better way of doing things, and I realized that there are probably a lot of businesses that have problems with foreign exchange.
How would you describe the current stage of PeopleHedge?
We're getting ready to launch a pilot stage, but first we need to select a regulatory partner.  Once that is resolved, we already have customers that want to use the product, and we will be able to start making our first transactions.
How do you describe the value proposition that you provide to customers?
If you're a business that imports and / or exports, we can  help you expand into new markets without having to worry about exchange rates. One way we can help is by allowing your customers to pay in their home currency.  We then guarantee that you will receive the correct dollar amount – or more.
In addition to working directly with small businesses, we want to partner with banks, brokers, and other financial services companies, who can sell our product to their customers. In the case of a bank, if they white label our product, the customers can conduct these transactions themselves through a website without having to work directly with a banker. We can then route the exchange through the bank's foreign exchange desk.
How do you think about marketing? When do you think it will be relevant?
Our core group is all engineers, so we're willing to listen to other people and evaluate different methods of reaching our audiences.   We are hiring a marketing manager and we also speak with a variety of mentors that offer their advice.
What are some of the milestones you hope to achieve in 2013?
We need to have a regulatory partner, and that's what we're working on full-time, right now.  Once we have that, we have a few pilot customers for our first transactions.  Depending on how that scales and how the banking relationships pan out, we'll probably conduct a fundraising round at the end of the year. We're hoping our product can be fully automated by 2014.
What is the one thing that you wish your target customers knew about your startup?
We can help your business expand into global markets and you don't have to worry about exchanging foreign currency.
If you're interested in being interviewed for the Magnetude Startup Spotlight or you would like to learn more about our marketing services for startups, please contact us today!
 Follow us on Twitter to stay up to date with our latest blog posts.