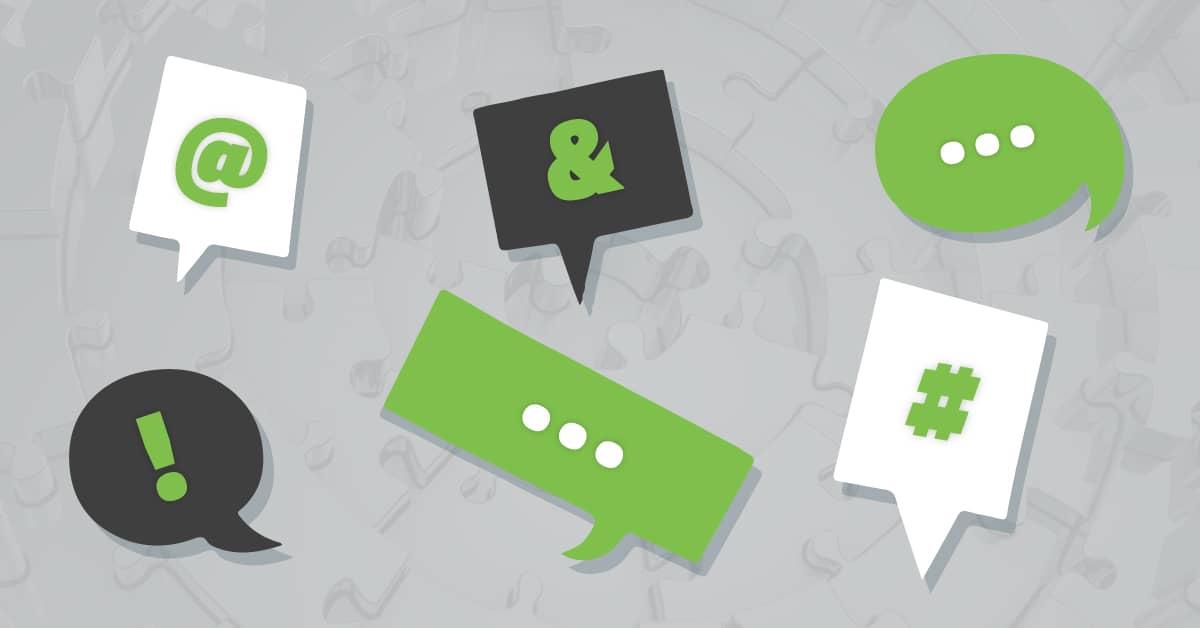 Earlier this year, we held an informative breakfast panel during the RSA Conference that focused on cybersecurity marketing, messaging and breaking through the noise. The following is a recap of the panelists' commentary, viewpoint and tips.
One of the perennial problems that cybersecurity marketers face is how to deliver pithy, impactful messages without losing credibility with veteran buyers. CISOs and security practitioners are a wary lot, and they tend to cast a cynical eye on cybersecurity marketing hype.
However, there is still a role for buzzwords in the security market – it's just a matter of how they're used.
For a deeper dive on this topic, check out our new eBook, Marketing and Selling to Cybersecurity Leaders – 4 Ways to Fail, 4 Ways to Succeed.
"Sometimes you have to take old ideas and make them fresh again, and [we] need you to get to the point quickly," said Candy Alexander, CISO and President of ISSA. "So, I actually don't have an issue with buzzwords whatsoever."
Her catch is that the buzzword needs to be used in the right context and in a knowledgeable way.
"It's all about making people aware of what the situation is, what the buzzword means, and applying it in the right context," she said. "Because once you use that buzzword in a context that's not relevant to the situation, then that's when I call BS. That's where you lose credibility."
Alexander spoke about the CISO's view of cybersecurity marketing at a roundtable event at the RSA Conference focused on breaking through cybersecurity marketing noise. She was joined by panelists Ed Adams, CEO of Security Innovation, and Ericka Chickowski, freelance tech journalist, for a lively discussion that heavily focused on the theme of vendor credibility.
"To me building trust is first and foremost about respect," Adams said. "Respect for the CISO's time, respect in terms of making sure that the content that you're delivering is accurate, well thought out, concise. To me, a new customer relationship is really no different than a personal relationship. Tell me what you can do. Tell me about what you can't do. Be sure you deliver on what you say you're going to do. Be honest when you come up short. That's the only way to establish and maintain credibility."
As they explained, building credibility in cybersecurity marketing requires deep industry knowledge, combined with the skilled and strategic sharing of that knowledge. The most trusted marketers read industry press and security research voraciously. They take the time to get off conference expo floors and actually attend sessions at security shows once in a while to gain context about the world in which their buyers operate. They work with their internal technical leaders to explain concepts and share research with the security community. Above all, they spend thoughtful time understanding the target audience firsthand.
"The more you share, the more knowledgeable you become," says Alexander. "I think that's really important in the information security community—as professionals, we take notice when vendors do this. And if you're good community citizens, you're going to be supported by CISOs."
This is just scratching the surface of the insightful comments offered up by the panelists. They also covered important topics on how marketers can hone their strategies and tactics to build trust among CISOs and other security leaders, including:
Why fear, uncertainty, and doubt (FUD) doesn't work
How CISOs go about finding new vendors
Why pull marketing tactics are so important for cybersecurity marketing
What to look for in a spokesperson, and more
We took that insight to develop a helpful new eBook, Marketing and Selling to Cybersecurity Leaders – 4 Ways to Fail, 4 Ways to Succeed. Check it out to learn more.