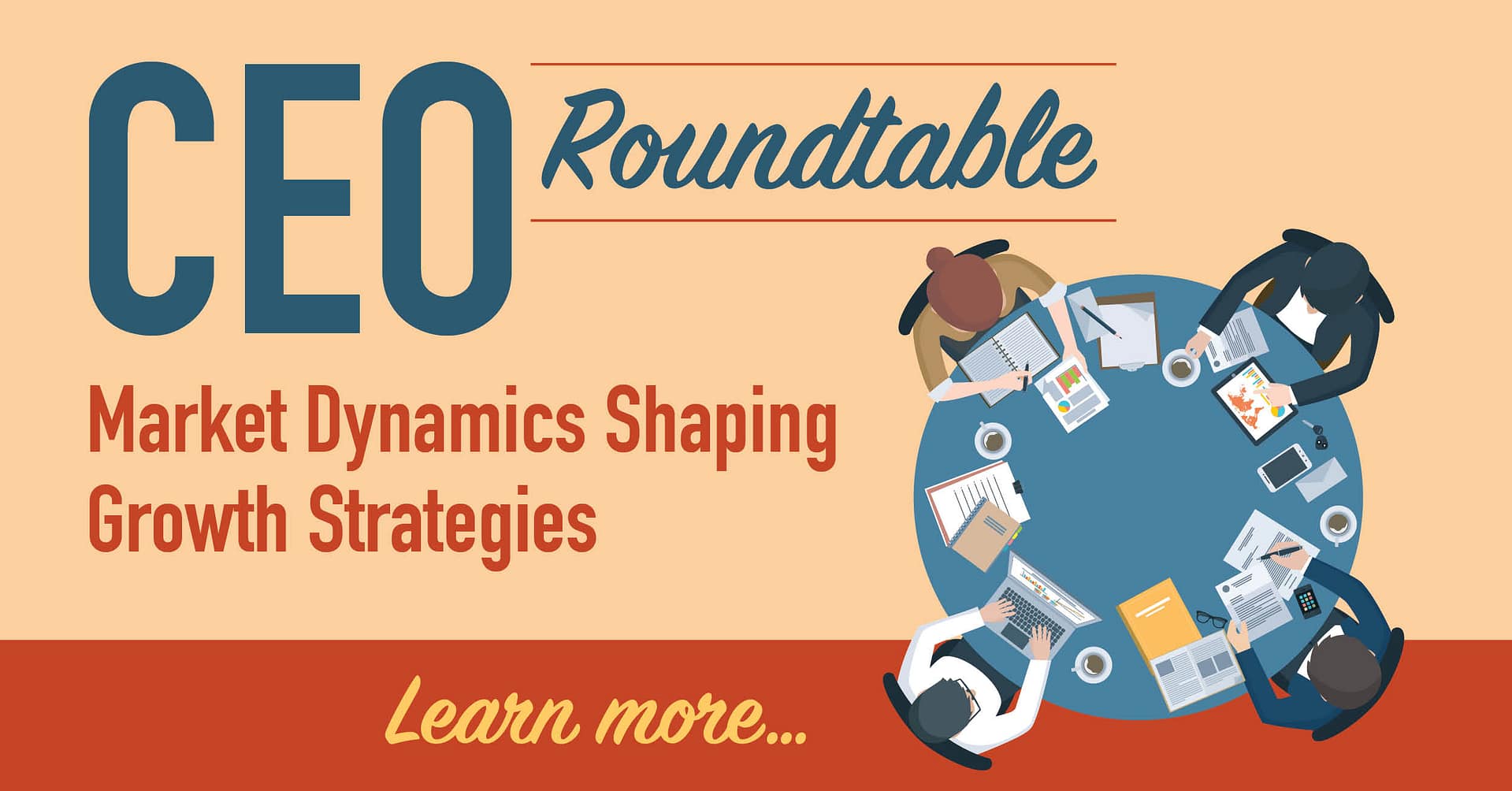 As part of our day-to-day, our team at Magnetude has the opportunity to engage with a smart and dynamic group of CEOs and other business leaders across our client base, and the entrepreneurial ecosystem.  Every business and industry is unique, but there are more similarities than differences in leadership strategies and challenges.
We recently sat down with a few CEOs and picked their brains on what dynamics they're facing in their respective markets and how it's shaping their firm's growth strategy. Common threads included a focus on building the right team, competitive pressures, and new market penetration.
Bill Reinstein, CEO of MedData Group: I think about growth strategy in three ways: architecting an organization that can easily scale, differentiating from competitors, and building products and services that continually add value.  In terms of scalability, one of the first things I ask myself during a time of growth is: "What do I need to do to transform the organization into something that can scale?" Finding the right talent and staffing the company appropriately to anticipate market demands is a critical key to growing strategically.
When thinking about the competition, it's important for CEOs to remember that with growth comes an increase in competitive pressure, which translates into landing on competitor's radars. CEOs have to decide how comfortable they are going public with any competitive advantages.
Lastly, commoditization of products and services is a significant challenge because of the pricing pressures it places on the market. Strategically, it's important to be thinking about how the company can ensure that the core values and offers do not get commoditized. This really boils down to always needing to think about how and where to add new product enhancements or services.
Peter Karlson, CEO & Founder of NeuEon: We keep our eyes on the 'megatrends' and then craft our sweet spot surgically. The 'transformation' trends (digital, agile, scaled agile and high performing organizations) are driving many of our opportunities in organizations of all sizes. Technology investments are on the rise as well and for private equity firms trying to maximize value and minimize risks, it is important to objectively assess the impact that technology has on the organizations they are investigating. The reality is that technology-fueled change is a must-have in today's world, and with the pace of change come new challenges.  For other CEOs or business leaders who are facing these challenges, it's important to consistently seek knowledge and maintain the drive toward continuous improvement.
​The concept of transformation is compelling to firms, as they understand that it is a means for driving towards a myriad of positive outcomes for their businesses. The issue (and where we help) is having the ability to apply best practices and strategic pattern matching to know the best path forward and mitigate risk. Now, more than ever, we see companies understanding the value of engaging outside expertise to affect significant change in their organizations since advisors can give you the objectivity and clarity to cut through a lot of the noise and hyperbole ​caused by the trend of the day.
Chris Nolan, Founder & CEO of KleerMail: A tough dynamic we're currently facing is bringing in the right kind of talent suited for a disruptive high growth company.  While there's some fantastic buzz in the market on the 'cool factor' of working at a startup, the reality is that there are significant challenges. It's not all about benefits and perks.
We've realized the importance of sorting through the flood of applicants to find the ones who have the demonstrated capacity to be a top performer in a fluid and demanding environment with limited resources—and not just the ones looking to be associated with startup culture.
Natalie Nathanson, President & Founder of Magnetude Consulting. As technology accelerates the pact of change, it impacts critical areas of businesses, such as how we communicate as individuals and who we're competing against in the market.  For our sector —marketing — I have never seen so much change as in the last few years, with new channels and technologies popping up constantly, along with fundamental shifts in buyer behaviors.
This has made it critical for our team to invest time to ensure we are staying on top of marketing trends and technologies that can bring new value to our client's businesses—as well as to open up new opportunities for us.  The challenge is carving out the time and resources to run through these evaluation cycles in an efficient and productive manner.
For me, personally, because I sit at the helm of our Sales, HR and growth strategy, there's a discipline of being very deliberate about where my time gets spent. With a market that's ever-evolving, there's no shortage of things to learn and opportunities to vet—the key is to do so without losing our laser focus on putting client value first.
Contact us if you'd like to share your own experiences with market dynamics shaping your company's growth.