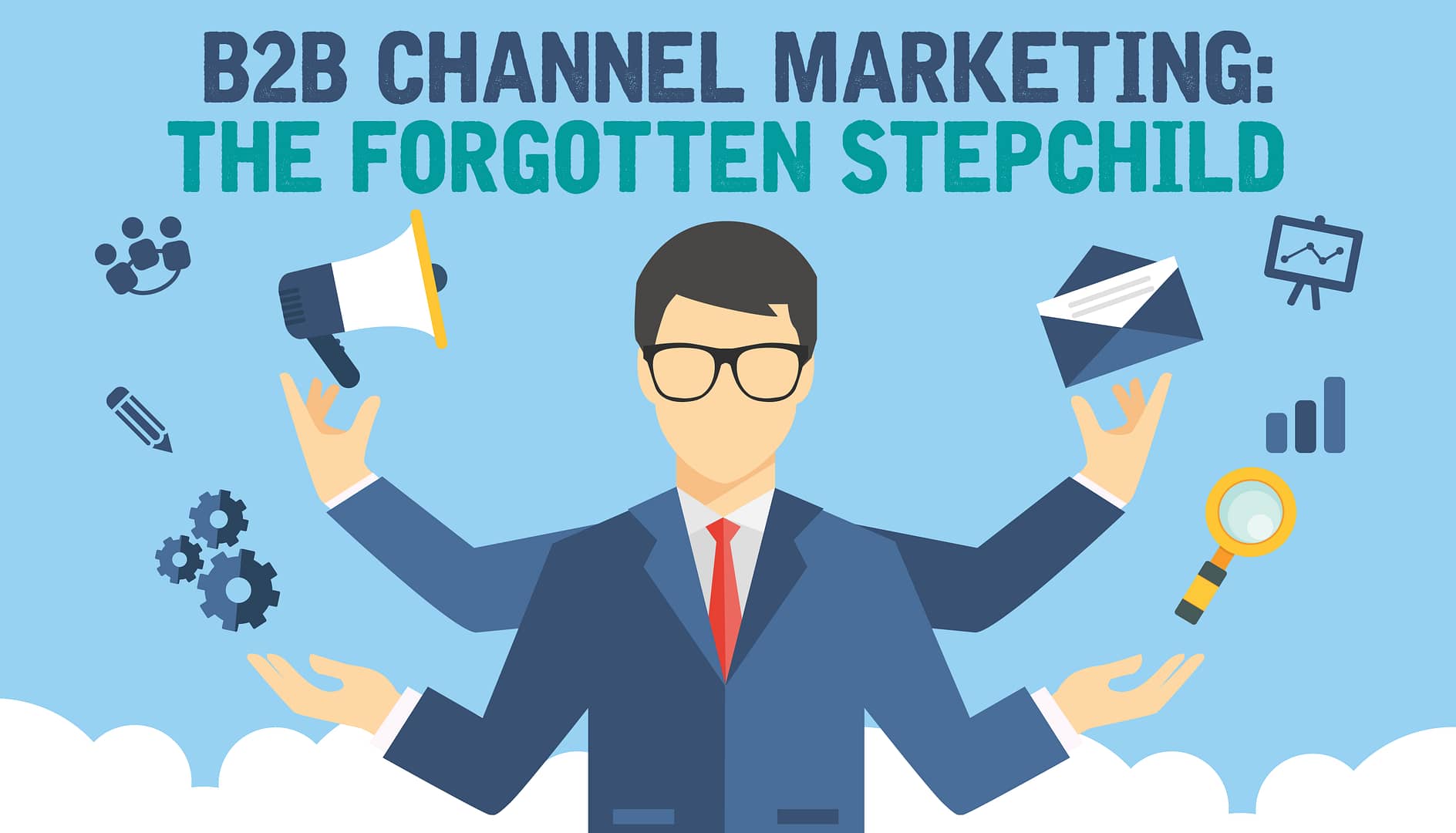 For decades, thousands of tech firms have been leveraging channel partners to help drive Sales—with 80% of on-premise software and a rapidly rising 23% of SaaS firms having channel partner programs.  But while the AWS's of the world have large and robust b2b channel marketing functions, many smaller tech firms struggle to establish a program that truly maximizes their channel growth opportunity.  Far too often, channel activity gets cast as a purely sales-driven function, missing the critical role that marketing should play.
While some fail to invest in a channel launch strategy from the start or simply extend their direct sales enablement tactics to the channel, others set out with the best laid plans and then fall short on execution.  Either way, these firms are leaving money on the table.  An Aberdeen study found that firms who follow channel program best practices see a more than a 2x lift in key metrics—more deals and larger deals—and a 30% increase in attainment of sales targets.
Many software startups and other small tech firms sell heavily through channel partners, though most without any dedicated channel marketing staff (and some without any in-house marketing staff at all).  But if you sell through partners and you haven't properly invested in enabling them, how can you expect them to perform?
So where to begin? Start with a strategic assessment of your current channel program by answering the questions below.  And whatever you can't answer offhand is likely worth a bit of investigation.
Where and how do we fit in our partner's broader solution ecosystem? What's the opportunity to become more relevant or top-of-mind?
Put yourself in your channel's shoes: How can what I have bring them value, and how do they position/sell that to THEIR customers? For example, is there opportunity for the channel reps to go back to their install base and offer your product? Are you helping them expand their solution to new market segments? What would these programs look like?
Do we truly understand when and why they bring us in to opportunities? (and when & why they don't?)
How connected are we to their organization? Are we plugged in at the right levels? Executive? Sales? Marketing? Do we foster the relationships to the degree we should?
Who are our champions within the channel?
Which partners are most engaged? Are we giving them everything they need to be successful?
Why are some not engaging? Is it a lack of education on our solution? Lack of confidence in our solution over the competition? Simply a lack of tools at their disposal? Lack of incentives for the reps?
What marketing resources (if any) do our channel partners have in place? Are they set up to leverage any demand gen resources we provide, or can we help point them in the right direction or provide a turnkey demand generation solution?
What are competitors offering? Do we measure up? How can we surpass competitors and bring unique value to gain attention?
These types of inputs help to size up the opportunity for channel program enhancement and inform the right combination of channel enablement approaches to drive more deals. In our work with clients, we've often met with our clients' leadership and sales teams and channel partners to collect these inputs and conduct some informal market research to help inform in these program planning efforts.
From there, you can start to plot your program.  A useful starting point is to have clarity on the types of enablement available to support channel sales in order to determine what to prioritize when you move into execution mode.
To determine what to prioritize, be clear about what you're already doing, what you're doing well (or not so well), where you have gaps, and what will give you the greatest lift.
#1: You equip your channel sales teams to sell your solution or bring you leads.
Sales trainings. These can be recorded, virtual or in-person sessions, and should be delivered on a regular basis. Just as you would train a new internal sales employee, you should have resources available for new channel employees.
Sales training materials (for internal audiences). FAQs, objection handling tip sheets, and competitive positioning documents are a few examples of docs you want the channel sales reps to have readily accessible—and designing them customized to the needs of the channel helps ensure they will get used.
Sales collateral (for client/prospect use). Data sheets, sales presentations, and thought leadership whitepapers are a few examples of the materials you want available to partners. Giving higher tiered partners the chance to co-brand these materials can go a long way as well.
Sales contests. Spiffs and other incentives to help motivate sales and keep your solution top-of-mind—don't assume that reps will bring you in out of the goodness of their hearts, as they likely have an entire ecosystem of partners to support.
#2: Your firm runs demand generation programs direct to the end customer and passes the leads to your partners.
Email marketing campaigns. These generally work best as part of an ongoing nurture program with workflows or lead scoring to surface the 'best' leads.
Webinars and in-person events. Thought leadership presentations, product demos, etc. can be run independently or jointly with key partners.
Digital advertising campaigns. Google AdWords, social media advertising, and trade publication sponsorships can provide a targeted and scalable way to generate leads in different target geographies or market segments.
#3: Your firm provides resources to help your partners execute their own marketing and sales campaigns.  This could include anything from turnkey marketing campaigns to marketing development funds (MDF) for the channel to use at their discretion (with your approval, of course).
Simply having some resources available is rarely enough. The extra effort to educate and engage your channel partners pays tremendous dividends in the form of net new sales opportunities.
We recently worked with a client who sold heavily through partners but whose partner program was managed by sales without much marketing involvement. After sizing up the situation, we learned their channel partners had access to their sales materials via a portal that they weren't accessing, marketing development funds that they weren't requesting, and all the opportunities were coming from our client and not the channel reps – it wasn't a two way street. We built a plan of what to create and how to manage the program on an ongoing basis, and then organized a re-launch of their partner marketing program. They started seeing tremendous lift in the engagement on turnkey marketing campaigns and the opportunities they were getting—from a few key partners in particular.
We've been in similar situations more than once, and we've learned that a little bit of channel marketing TLC can go a long way.  The bottom line is that the tech ecosystem is only likely to rely more and more on channel partnerships over time—and figuring out now how to get the most of these efforts is a critical component of your go-to-market plan that shouldn't be overlooked.
Interested in giving your partner program the attention it deserves? Drop us a note to set up an introductory discussion.
Magnetude Consulting is a B2B marketing agency that specializes in working with entrepreneurial companies looking to market the right way in today's increasingly complex environment by providing full-service, fractional marketing department services.