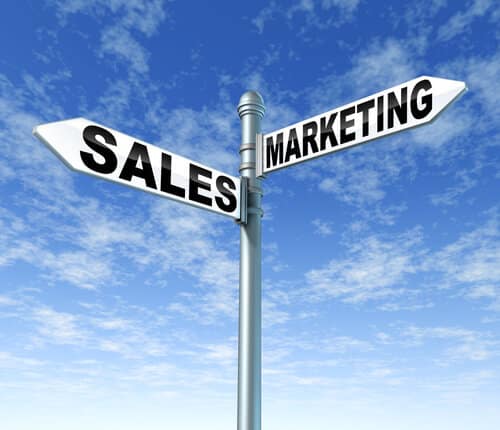 For most tech-oriented startups and small businesses, customer acquisition is one of the most important goals to a President or CEO, yet so often, time and resources are wasted in the process of building pipeline or moving prospects through the funnel. The biggest factor contributing to this inefficiency is the misalignment of marketing and sales. Regardless of whether your company invested first in marketing or sales, the reality is that you need both roles to successfully grow your business.
While marketing is much broader than just lead generation—branding, market positioning, influencer relations, etc.—an important part of marketing is its ability to identify and ignite sales opportunities and help drive the sales process forward. Demand generation is most effective when managed collaboratively across both marketing and sales.
Best Practice #1: Build and implement ongoing email lead nurturing programs.
Lead nurturing is the process of building relationships with prospects through thought leadership, education, and brand awareness until a customer is ready to make a purchase decision. Marketing should be sending out ongoing, regular communications to your target audience. Ideally, this will be a combination of educational value-based content (eBooks, infographics, blog posts), with some sales messages woven through (demo offers, trials, complimentary consults).
The audience should encompass your house list and any acquired lists that you can warm up and engage with the value-based content. Depending on the program, you could also include clients on these campaigns for engagement or upsell purposes.
Best Practice #2: Leverage inbound tactics to drive new leads.
Marketing can and should rely on more than email marketing for lead generation. Depending on your product, audience, and resources, your demand generation program may include:
Social media
Search engine marketing & optimization
Targeted advertising
Content distribution partnerships
Ideally, leads generated from these inbound tactics should be entered into your lead nurturing program and your sales follow up program.
Best Practice #3: Align your sales and marketing technologies.
Before marketing passes their leads off to sales, it's incredibly important to make sure your email marketing or marketing automation platform and CRM processes are in place, and that every person on your sales and marketing teams understand the lead flow process.
While every company's CRM is structured a bit differently, putting one system in place that everyone can follow will save both your sales and marketing teams a lot of time.
Best Practice #4: Define and implement your sales and marketing lead follow up plan.
Lead follow up is where the rubber hits the road. If marketing generated leads aren't qualified and followed up by sales, then sure—your leads get exposure to your brand and education on your market or solutions—but you are, in essence, leaving money on the table.
Only a fraction of prospects will proactively reach out to a company's sales team. But many more will be responsive to sales-driven outreach, especially if it is timely and relevant. Marketing and sales together need to put a plan in place to address things like which leads to prioritize for follow up, how to determine when a lead is qualified, and, when to close the feedback loop with marketing.
Best Practice #5: Open a dialogue between marketing & sales.
Marketing and sales dialogue should be about more than just lead follow up. Marketing and sales are on the same team and therefore, must be on the same page. Small companies in particular can't afford the historical divide between the two functions. Sure, the incentives, approaches, and even goals are different—but for each to be successful, the two must work in tandem.
Building processes into an organization's day-to-day helps to ensure marketing is launching campaigns and creating tools that truly support and accelerate the sales process.

These best practices are by no means comprehensive of all the ways marketing & sales must align. But these five practices are a highly effective starting point, and serve as a rock solid foundation for better collaboration and immediate results.