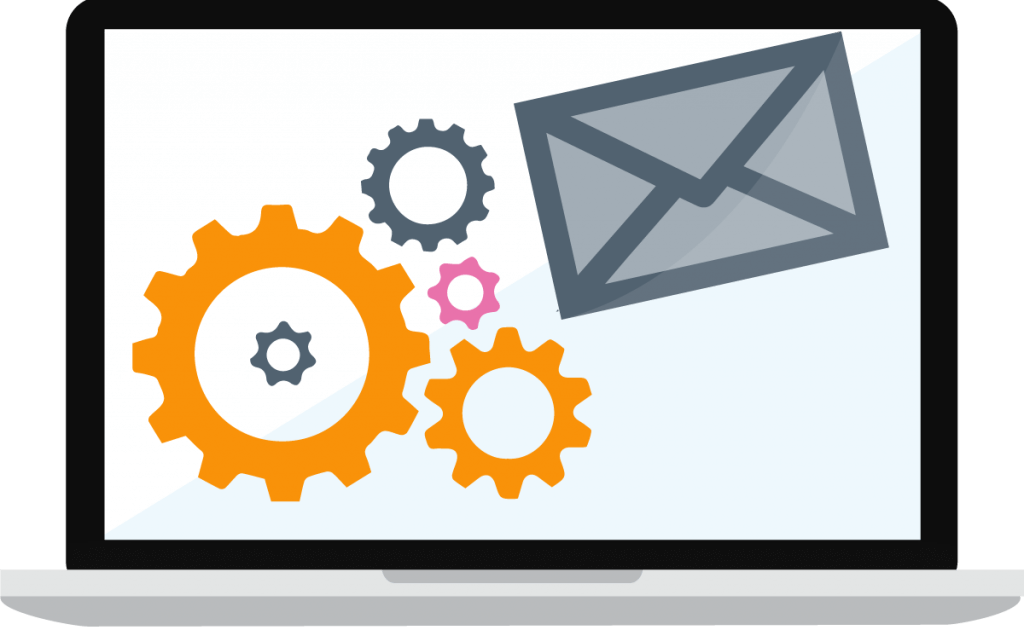 In the B2B space, many companies find that email marketing is one of the best channels they can leverage to meet their demand generation goals, but choosing an email service provider (ESP) can be an overwhelming task. With so many solutions on the market at various price points with a variety of features, how does a company know what's right for them? And furthermore, if you already have an email marketing service in place, when is the right time to upgrade from a basic ESP to a marketing automation platform?
Below are a few key factors to consider when choosing the right ESP for your company.
Factor #1 Budget
ESPs can range in price from free to tens of thousands of dollars a month. There are two factors that determine the monthly cost of your ESP, the first being the number of contacts you upload into the platform. Simply stated, the fewer contacts you have, the cheaper your plan will cost. The second factor that determines the price is obviously the platform itself. To give you an example: mailing 10,000 contacts off of Constant Contact (a relatively basic ESP with few automation features) costs $85 dollars a month. In contrast, mailing 10,000 contacts off of Marketo (a full-service marketing automation platform) costs $2400 a month. Knowing how much you can afford to spend on email marketing technology is the first step to choosing the right ESP.
Factor #2 Current Infrastructures and Technologies
To be most effective, email marketing technologies should integrate with other areas of your business—passing information to CRMs, social media, and your website. Thinking through the other technologies you have in place for your business—particularly those that relate to marketing and sales—is a determining factor for which ESP you choose. For example, do you have a CRM in place? Many email marketing platforms integrate with CRMs like Salesforce and Zoho, giving you the option to pass email data to your prospects and contacts or to directly upload new contacts from your CRM to your ESP, eliminating the need for spreadsheets and manual data entry efforts.
Similarly, thinking through your website functionality is an important factor for choosing an ESP. Ask yourself the following questions:
Who can make updates to my company's website (a developer only or any non-technical employee?)
Does my website have easy and replicable functionality for creating landing pages with web forms?
What kind of integration do I need with my website?
Does our website platform support our marketing program plans?
One of the biggest advantages to marketing automation is the ability to create landing pages and web forms directly on the ESP that passes lead information to your CRM, essentially automating the lead flow from marketing to sales. If, for example, your website was built from scratch, and your developer is the only person who can manage the site, you'll need to think through an alternative way to create landing pages before getting too far into your email marketing program.
Factor #3: The Complexity of Your Email Marketing Programs
The complexity of the lists that you're mailing and the data that you'd like to glean from those lists is another important factor to consider when choosing an ESP. If your mailing list is relatively small (less than 10K) and comprised of a homogenous group of professionals that all receive similar messages on a regular basis, a basic ESP could be sufficient to meet your email marketing needs.
In contrast, if your list is comprised of a large number of contacts (tens of thousands) with a variety of segments within that list (e.g. distinct job titles, industries, etc.), and you want to customize your messaging and/or understand how each segment responds to your marketing messages and offers, marketing automation software is likely a better way to go. With marketing automation, you can easily segment your lists into different groups (by demographic or prior email marketing behavior), A/B test different messages, send automatic emails triggered by specific behaviors, and clean your list of outdated contacts within minutes.
Factor #4 Data and Insights
A basic ESP will show analytics on metrics like open rate, click through rate, unsubscribes, and bounce rate. These are helpful data points when trying to understand which subject lines, email messages, and calls to action resonate most with your list, as well as the quality of the contacts' email addresses on your list.
Marketing automation software takes a much deeper dive into the data from your campaigns. In addition to the metrics mentioned above, the most robust marketing automation platforms analyze technology usage and behavioral data, helping you answer questions like:
Which devices are my emails being opened on most (mobile or desktop)?
Which social media channels are the most effective for lead generation?
Which web pages are contributing the most to my lead conversions?
Which keywords should I be tracking?
How do I stack up against my competitors?
Determining which ESP is right for your company comes down to what you can afford, which technologies you already have in place, and how complex you'd like your email marketing program to be. If you'd like to discuss choosing an ESP in more detail or need help initiating an email marketing program, contact us today for a complimentary consultation on your demand generation goals.