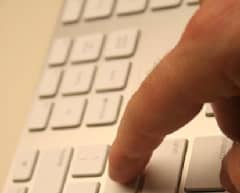 Email Marketing Information & Best Practices
Based on a survey that we are actively conducting with startup founders from across the country (please fill it out if you haven't yet), we've gained insight so far into how startup leaders think about marketing.    One big area that founders reported wanting more about was email marketing information for getting started.  That is—once you've built up a list of contacts, what are the best ways to reach out to them in order to gain interest around your startup?
Here are 5 email marketing best practices to keep in mind:
Know your target audience
Just because you have a large list of contacts doesn't mean you should send your messages to everyone on your list.  First think about how to parse your list (e.g. by job title, industry, region) and then decide which contacts would be most relevant for which email.  Remember, the more precisely you target your list, the more likely you are to get the types of engagement you want.
Start with an offer they can't refuse
Although it can be tempting to start your very first email with an offer to demo your product or sign up for services, it's important to first establish your credibility as a company.  The very first email you send to new prospects will have low open rates and even lower click through rates.  That's why it's important to start by engaging your contacts with a value-driven, non-committal offer – something like an eBook, blog post, or video.  Once you've created awareness about who you are and your contacts start to show interest in these offers, then your emails can start to focus more on driving purchase interest.
Keep it short and simple
The truth of the matter is that people don't read, especially information from companies they don't know much about. With this idea in mind, don't spend days working on an email with a detailed description about who you are and how you can help.  Although this type of messaging is important in different contexts (your website, your product literature), a long email could actually distract the reader from your offer.  Instead, create a compelling title that will resonate with your targeted contacts, keep the body of your email simple, and make sure the links to your offers are front and center.
Build Your Brand Awareness with Design
If you're using an email marketing tool such as Constant Contact or Marketo, it's important to take full advantage of the design elements available.  In thinking about what your email should look like, take inspiration from your website. Consider your email's color scheme, font styles, and images, making sure your email's design is consistent and representative of your overall brand. When possible, add your logo and any relevant social media icons.
Test, Test, Test:
One of the most important components to email marketing, which is often overlooked by first-timers, is testing.  When you have a large enough list of contacts, try testing different versions of the same email to see if the title, body, or even your offer resonates differently with your list of contacts.  This will give you a better idea of where to focus your future emails.
Now that we've shared the email marketing information you'll need to get started, Part 2 of this topic will provide tactics for leveraging email marketing for continuous improvement and message testing.  Sign up for email alerts to be notified when this next post goes live.  If you are looking for educational or execution support to launch your email marketing efforts, contact us for a complimentary consultation.
Want to gain access to the data from our startup marketing survey? Be a participant, and we'll send you the results!
For more email marketing information, visit the B2B marketing resource center