All, Marketing 101, Marketing Strategy, Social Media & Content Marketing, Tech Marketing
B2B Tech Marketing (Part 8- Thought Leadership) | Magnetude Consulting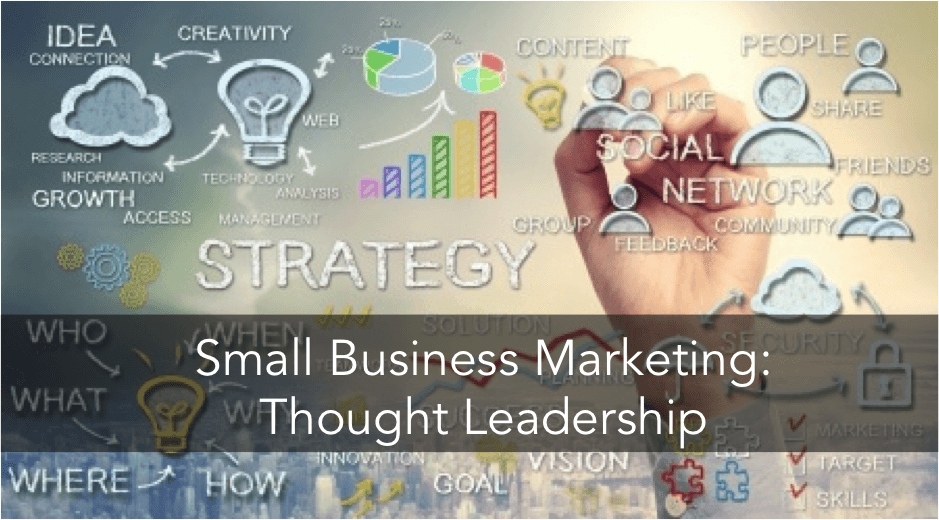 Thought leadership is a marketing strategy that demonstrates your company's industry expertise.  This will not only help your company gain brand awareness, but it will also help establish credibility in your field.  As a small business, you know how important that is. Your thought leadership presence can take place both on and offline.
Let's start with what online thought leadership typically looks like.  This usually involves writing content pieces, which can be in the following formats:
Blog posts
Webinars
Newsletters
White papers
Videos
Podcasts
eBooks
Social media promotions
Thought leadership offline is usually in the form of:
Speaking at firm-sponsored events such as seminars, roundtables, and lectures
Writing original content in printed publications such as pamphlets or newsletters
Offering guest presentations at industry conferences and other events
Providing op-ed submissions to relevant newspapers or journals.
While a thought leadership program may sound similar to a content marketing strategy, it is important to understand that thought leadership is notoriously more educational in nature, whereas content marketing can include anything from sales-oriented content to something purely entertaining and everything in between.
While any one of these thought leadership activities is great, a thought leadership program usually combines multiple activities for maximum impact. A great example of a small business thought leader is Marshall Kirkpatrick, the CEO of LittleBird, a small business that specializes in automatic influencer discovery and engagement processes. Not only does Kirkpatrick have over 50,000 followers on his Twitter handle, he also appeared in the Forbes article, "2014 Digital Trends and Predictions from Marketing Thought Leaders" and maintains his own blog on technology trends.
Part 9 of our blog series, we will discuss the value of email marketing for your small business. Have a question now? Contact us for a complimentary consultation.