All, Marketing 101, Marketing Strategy, Tech Marketing
Blog Series: B2B Tech Marketing (Part 7 - Surveys and Data)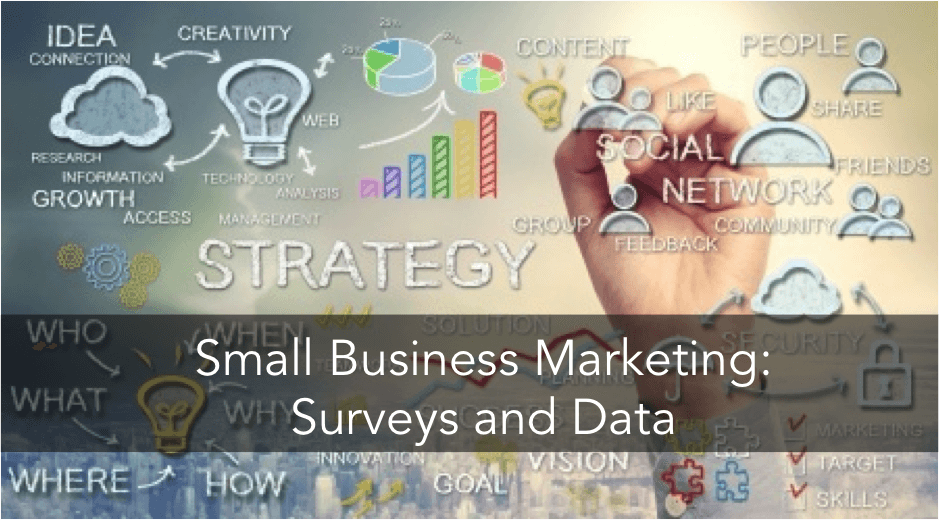 Implementing surveys and leveraging their results is one of the most valuable marketing techniques your small business can employ to gain insight into your target market and increase your competitive intelligence.  Whether your small business is new or you're releasing a fresh product market to the market, it's important to understand your customers' and prospects' opinions of your business and where issues may reside.
We have outlined six steps for the development and implementation of surveys:
Define your objectives – Ask yourself: what type of information do you want to get out of this survey?  What will you utilize these results for?  Make sure you have a clear and concise action plan.
Choose your sample – This is where you decide who receives the survey. This could be anyone from current customers, colleagues, prospects, or even friends and family. While this is entirely dependent on you, make sure the sample you've selected can provide you with the insights you're hoping to receive.
Draft your questions – Here is where you tackle what you really want to get out of your surveyors.  If you want more insight into the market, ask questions about demand and prices.  If you want more insight into your buyer persona, ask questions around demographics and purchasing behaviors.  If you want more insight into competitors, ask questions that will yield you comparable results to your business.
Choose how you want to distribute your survey – There are many platforms you can use to develop and distribute your survey.  A notoriously successful and popular platform is SurveyMonkey.  It's free for basic membership, but there are paid options if you want unlimited survey access. Major companies like Facebook, Virgin America, Samsung, and Kraft leverage SurveyMonkey on a regular basis.
Analyze your results – Your survey is only successful if it breeds insightful results – the data.  Once you've closed the survey portal, it's time to leverage the results.  The platform you chose to distribute your survey typically will also provide you with analytic and reporting tools.  Oftentimes you are able to export the raw data into an excel spreadsheet, where you can analyze it even further.
Report your data – Your final step in the survey process is finding a unique and demonstrative way of reporting and showcasing your results.  While surveys are excellent sources of insight that provide internal market intelligence, the data can be a great platform for creating marketing content to promote throughout your networks.  It is up to you to decide on formatting, but a common way to share your findings could be in through an infographic, blog post, eBook, and/or research report.
In part 8 of this blog series, we will discuss how to leverage thought leadership as part of your marketing plan.  Have questions now? Contact us for a complimentary consultation.