All, Marketing 101, Marketing Strategy, Tech Marketing
Blog Series: B2B Tech Marketing (Part 5: Media Relations)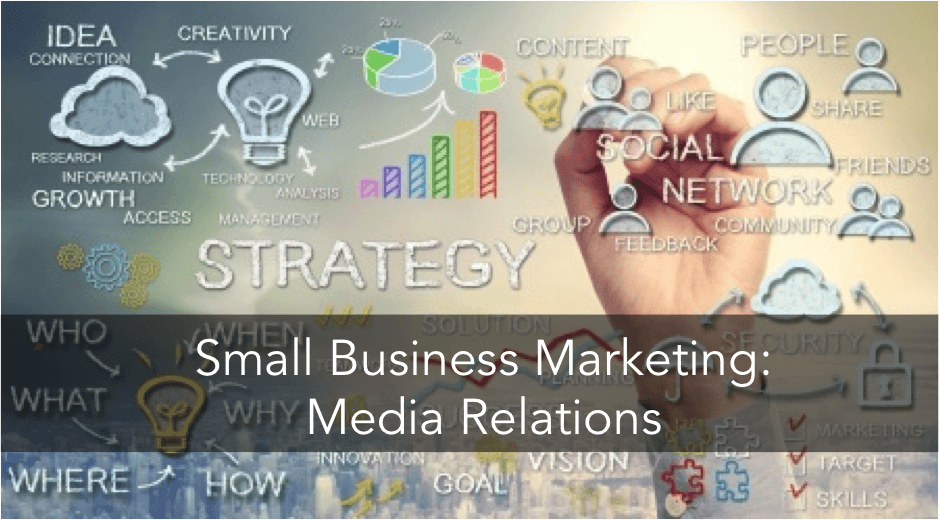 Media relations is a specific marketing practice that requires engaging and building relationships with members of the media (journalists and editors) in an effort of inform the general public about your business. By utilizing media relations, your small business can indirectly create a conversation with a large audience. While your marketing efforts to date may have been focused on social media sites, if you find that your target audience utilizes traditional media outlets, such as local/national papers or magazines, media relations could be very beneficial for your business.
Unfortunately, there is no single roadmap or step-by-step approach that's guaranteed to get you the media attention you seek.  Having a well-thought out plan starts with defined goals.  This includes determining the types of publications where you'd like coverage and the messages you want to get across. Finding the right publications isn't the challenge. Identifying, developing and nurturing true relationships with the members of the media with whom you want to engage takes time.
Getting started with media relations planning requires the following steps:
Build a Rock Solid Media List – The first place to start is choosing which journalists and publications you want to target. Concentrate your efforts on locating journalists that are passionate about your industry.Then focus on tracking down more niche or local journalists.  Remember, the bigger the publication, the harder it will be to gain news coverage, so creating a diverse media list is important.
Pick Your Best News to Pitch – When considering reaching out to a member of the press, find a way to stand out from the crowd.  Bring real value to the table by presenting news that matters, like your company's impact on a broader community or industry.
Get to Know Your Journalists  – Media relations is about getting to know the key writers and editors at each target publication and developing a bridge to them. Then determine the right medium to connect. Some journalists prefer connecting through Twitter. Others can easily be reached through a phone call.  Learn their preferences, and follow them.
Perfect Your Pitching Strategy – Once you've identified your press-worthy news and your top journalists, it's time to pitch your news to the media.  Pitches are short, key points related to your release highlighted in a way that aligns with your journalists' interests (and more importantly, their reader's interests).
Make Their Lives Easier – The easier it is for a journalist to understand what you're pitching, the more likely they are to cover your piece—starting with the title. If you're still not getting traction and you or someone on your team is a strong writer, consider offering to ghost write the piece for the targeted journalist.  This will save them time, and they might appreciate the gesture.
Need an example of a successful news story? Check out this article in The Wall Street Journal that features Michael Chadwick, a small business owner, leveraging thought leadership to provide advice to other small business owners while driving awareness about his business.
In part 6 of this blog series, we will discuss the benefits of influencer relations. Have questions now? Contact us for a complimentary consultation.